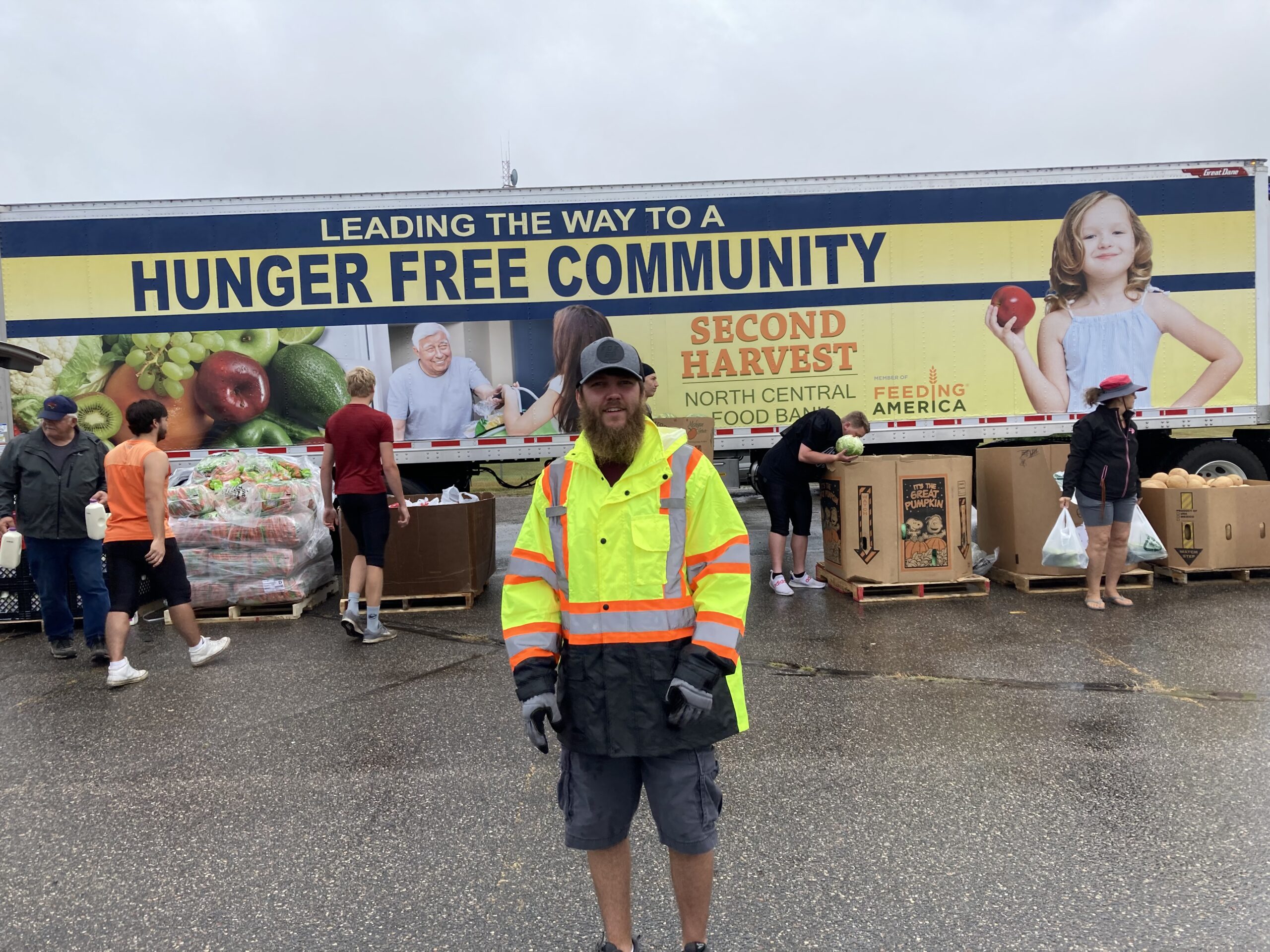 The Grand Rapids Area Community Foundation (GRACF) provides an open, annual grant cycle for non-profit organizations that runs from July 15 – August 15 each year. In 2021, the annual grant cycle provided over $190,000 in 43 grants to 32 area nonprofit organizations and groups that serve the Greater Itasca Area.  This last year was another challenging year for local nonprofits who continue to navigate through the pandemic.
Second Harvest North Central Food Bank was a recipient of three grants in the 2021 annual grant cycle. Second Harvest provides food and grocery products to over 100 hunger relief partners in North Central Minnesota and operates direct service programs for people experiencing food insecurity.  GRACF provided support for the Child Hunger Programs, Mobile Pop-Up Pantries and the Food Shelf at Second Harvest.  In 2021, Second Harvest distributed a record 6 million pounds of food to neighbors in need in the region.
Over 400 Mobile Pop-Up Pantries were held all over the region in 2021 including many in Itasca County.  These "Drive-Through" events provide low-contact distribution during the pandemic and help thousands of people who need some extra food to get by.
"Thanks to the support of GRACF and this generous community, Second Harvest has been able to respond to the pandemic and keep providing hunger relief to so many children, seniors and others who are struggling to put food on the table," says Sue Estee, Executive Director of Second Harvest.
The Grand Rapids Area Community Foundation has been connecting donors' charitable intentions to community needs for over 25 years to make our Greater Itasca Area a better place to live.  For more information, visit our website at www.gracf.org or schedule a visit by calling (218) 999-9100.
PHOTO:  Second Harvest Mobile Pop-up Pantry and Driver, Chaz Scheldrup