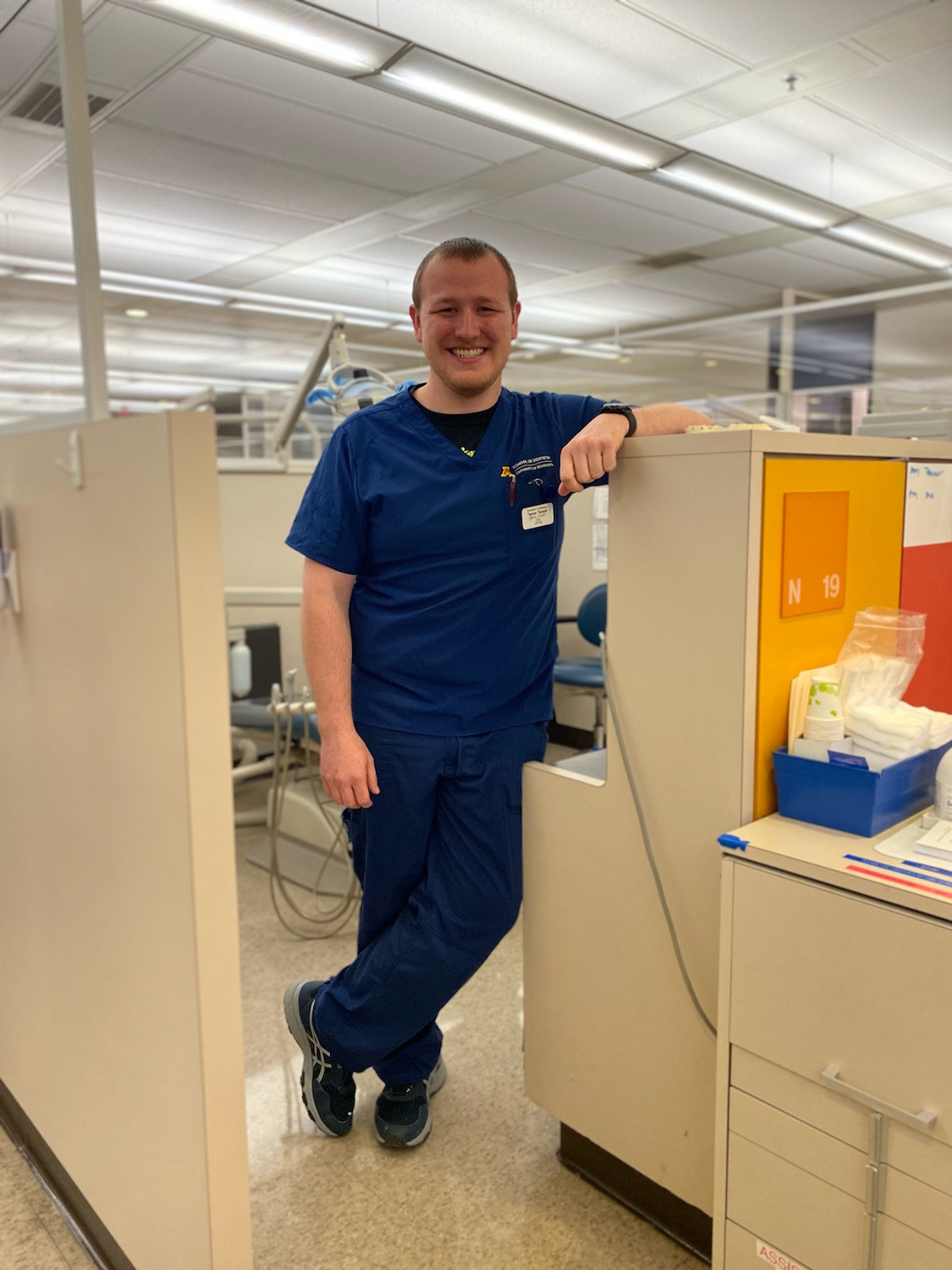 At the Grand Rapids Area Community Foundation there are many donors who open funds and provide scholarships for area students which have a direct impact on students' lives.
One of the scholarships awarded annually is the Terry and Muggs Matteson L & M Scholarship. This scholarship is awarded to multiple students each year and students can re-apply for this scholarship every year that they attend school. Applicants must be an L & M employee, or an immediate family member of an L & M employee, and the applicants are then selected for an award by an outside scholarship committee. This year nine L & M Scholarships were awarded. Terry Matteson, 2nd generation co-owner of L & M Supply, said, "We really enjoy awarding these scholarships and love that we can do it."
The following is an impact letter from student, Tanner Templin, who has received the Terry and Muggs Matteson L & M Scholarship three times and what this has meant to him:
"I would first like to offer my sincere gratitude to Terry and Muggs Matteson. Their scholarship program has made a significant impact on my educational career, not only financially, but also with my self-esteem. It is motivating when you have a compassionate group of people believing in the success of your journey. I have been fortunate enough to have received three awards from Terry and Muggs. The opportunity to meet with them after my first award was a very wholesome experience. It has been a pleasure for me to write to them, receive their phone calls, and have wonderful conversations in the last two years of getting the scholarship award. I find that they are very compassionate people that take pride in their program, and that gives me pride in representing them.
I would like to also thank Grand Rapids Area Community Foundation. They have always been very helpful with the process of applying and communicating promptly with questions and/or concerns that I have had. A Doctorate program for Doctor of Dental Surgery requires many sacrifices to ensure that your dreams do come true. This includes finances, emotions, and time. These three components combined forge responsibility, confidence, gratitude, and dedicated service. The financial toll that I have taken from pursuing my dreams has been significant, but the scholarship itself presents itself as a symbol far greater than the monetary value. Being able to say, 'I have this much less to pay back,' can be a very comforting feeling. However, I will not only benefit from the financial aspect of the scholarship. I can also use these rewards as resources to better strengthen myself as a future job applicant. These are a few of the many things that this scholarship award and program have given me throughout the years. For this, I have been very grateful for the opportunity to show people who I am and what I strive for. I will always be thankful. I'm very excited to become a dentist and serve in my community of Northern Minnesota. I will be graduating from the U of M School of Dentistry in the Spring of 2023. My fiancé and I will be dentists serving in a non-profit public health clinic in Northern Minnesota after she graduates from Creighton School of Dentistry in 2025. We both have a passion for the field of dentistry and serving those who need it most. Those two, in combination, will make for a very fulfilling career. Thank you for taking the time to read this and letting me share my story. It has been a long journey," Tanner Templin, University of Minnesota Dental Student Class of 2023.
The Grand Rapids Area Community Foundation wants to acknowledge and thank all of the generous scholarship fund owners and donors who have made an impact on a young person's life.
The Grand Rapids Area Community Foundation (GRACF) has been connecting donors' charitable intentions to community needs for over 25 years to make our Greater Itasca Area – and the world – a better place to live.  We can assist with questions you may have about planned or charitable giving in the Greater Itasca Area. For information, please visit our website at www.gracf.org or call GRACF at (218) 999-9100.