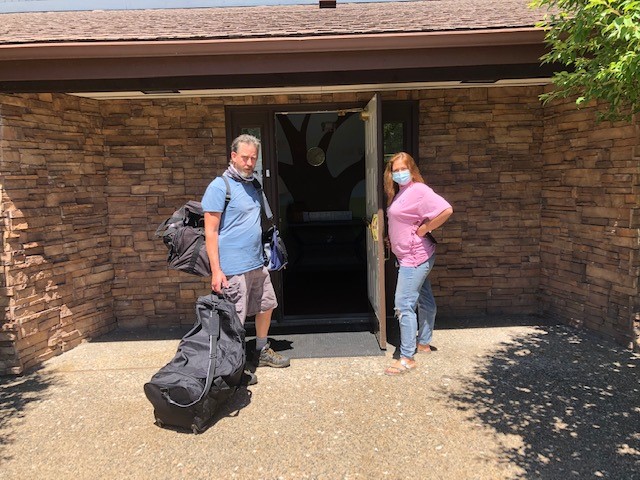 GRACE House of Itasca County, a homeless shelter located in Grand Rapids, opened again on June 9, 2021, to serve guests after being out of the shelter for fifteen months due to the pandemic.  Since March 2020, GRACE House continued to fulfill their mission by keeping their guests safe and healthy with personal space in local motel rooms.  Executive Director Ron Oleheiser said, "It was a challenging time, but it was the right thing to do to keep guests, staff and volunteers safe during the pandemic.  While guests were in motels, we served them meals twice daily, had phone conversations with them almost daily and supported them by assisting with connections to other agencies."  GRACE House also went through a recent update, which included new showers and new flooring.
The GRACE House provides temporary shelter to the homeless.  Temporary means up to a 30-day stay.  During this time, qualified guests can receive help creating a plan for the next phase of their life, with most time spent on housing and employment.  James, pictured, was the first guest at GRACE House when it re-opened on June 9th.  After his time at GRACE House, James found permanent housing in a neighboring town, where he still resides.
GRACE House can always use help with volunteers and donations for operations.  They also have a list of needed items on their website, www.gracehousemn.org. Click on Donate and then on Urgent and Ongoing Needs.  Also, look for more information coming out about their annual dinner fundraiser, Home Is Where the Heart Is, which is set for Thursday, December 2, 2021.
PHOTO:  James, first guest upon re-opening, with GRACE House employee, Krystal Babb; GRACE House