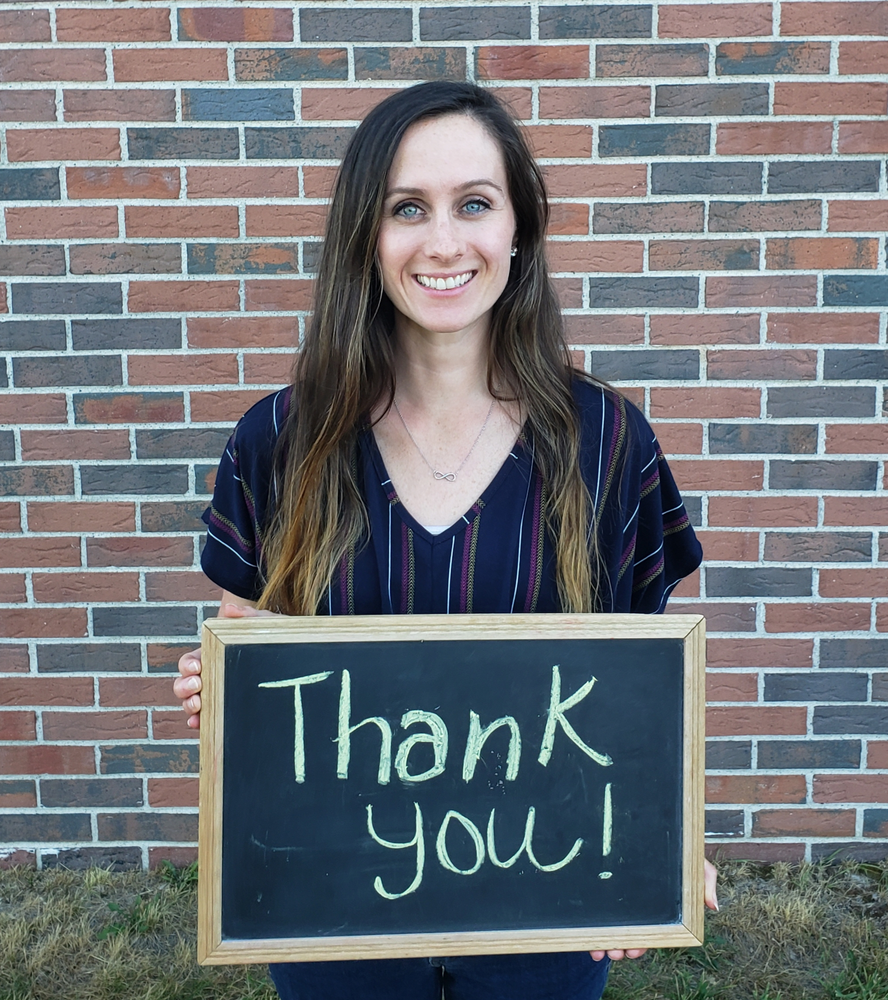 Desiree Rohling received three scholarships from the Grand Rapids Area Community Foundation to support her education during this upcoming year. A few weeks ago, we told you about how Desiree is one of this year's recipients of the Dr. and Mrs. Robert Kelly Scholarship. Today we are talking about two more scholarships for which Desiree is a recipient: The AAUW Anniversary Scholarship and the Dr. Jules O. Meyer & Ilo M. Meyer Medical Scholarship.
The AAUW Anniversary Scholarship (Grand Rapids Branch) has been awarding scholarships through the Grand Rapids Area Community Foundation since 2007. The national AAUW organization vision statement reads: "AAUW will be a powerful advocate and visible leader in equity and education through research, philanthropy and measurable change in critical areas impacting the lives of women and girls."
We know that equity is still an issue and endorse the position that believes that education is a gateway to economic security. The Anniversary Scholarship was established and is supported to bring viable and visible life to that belief.
Dr. Jules O. Meyer & Ilo M. Meyer Medical Scholarship Provides $5,000 Scholarship
Ilo Meyer had a place in her heart for the Grand Rapids Area and for the medical profession. She provided for a legacy that honors the work and vision of herself and Jules. The Dr. Jules O. Meyer & Ilo M. Meyer Medical Scholarship provides a $5,000 award that makes it easier for students entering medical professions in the area to fulfill their dreams and, in turn, give back to society with their skills.
"Fourteen years ago, I discovered my passion for nursing while meeting residents' basic needs and connecting with them in conversation, music, and activities. Since that time, I discovered that nursing was more than a career choice. Rationale behind the nursing profession are directly connected to my worldview. I plan to build on the foundation of nursing while adapting to patient needs in a unique way that supports rural healthcare within my community. To better serve my community and pursue my goals, for the next three years I will study to obtain a Doctor of Nursing Practice degree as a Family Nurse Practitioner.
Originally from Itasca County, I choose to live, work and raise my family in Grand Rapids, Minnesota. I plan to continue working in Grand Rapids where I will promote optimal health to all ages, expand access to essential healthcare, and emphasize primary prevention practices that improve health outcomes. I am passionate about universal quality healthcare, optimal wellness, and holistic care as it relates to human interaction, coping, and healing." – Desiree Rohling



The Community Foundation wishes Desiree success in the upcoming academic year, and looks forward to her return to our community to practice healthcare.
The Grand Rapids Area Community Foundation has been connecting donors' charitable intentions to community needs for over 25 years to make our Greater Itasca Area – and the world – a better place to live. We invite you to become part of the good work we do, and to include us in the conversation with your financial or estate planner. What is your legacy? For more information, schedule a visit by calling (218) 999-9100.