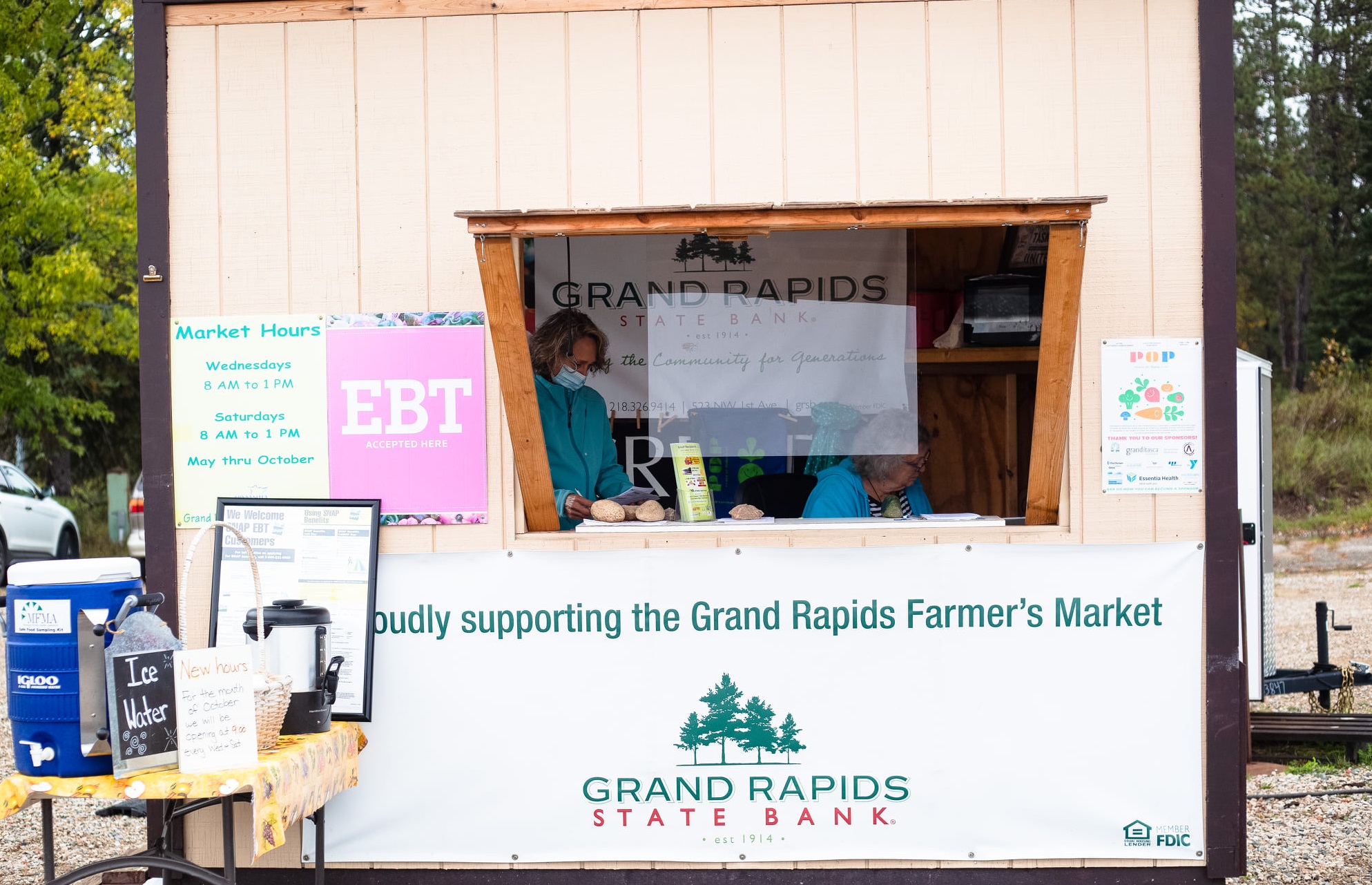 The Grand Rapids Farmers' Market SNAP food assistance program received a $3,000 grant through the Grand Rapids Area Community Foundation Annual Grant Cycle in 2021 for the 2022 season. Outside of the metro area and Rochester, the Grand Rapids Farmers' Market has had the most successful (in terms of total sales) SNAP program in Minnesota for 9 years, and this program is the reason why. When factoring the amount of SNAP spending per eligible farmer, the Grand Rapids Market is actually the most successful in the entire state with over $35,000 spent by low-income families at the Market in 2021! Approximately 10% of Greater Itasca residents receive SNAP.
Previous grants from the Grand Rapids Area Community Foundation over nearly a decade have helped incentivize low-income families receiving SNAP food assistance (food stamps) to purchase fresh, local food at the Grand Rapids Farmers Market by matching their SNAP spending 2-to-1. However, right now, the Farmers Market is doing a triple match for SNAP-EBT customers! That is $40 of healthy, locally grown food for every $10 spent. This can also be used to purchase food-producing plants like tomato, pepper, squash and cucumber plants. All of these funds go directly to the growers and producers, who in turn support other local businesses.
The Grand Rapids Farmers' Market is located at 11 Golf Course Road next to Grand Rapids State Bank. They are open from 8am to 1pm on Wednesdays and Saturdays. If you would like more information on the Grand Rapids Farmers' Market and this SNAP program, please visit their Facebook page, Grand Rapids MN Farmers Market or their website at www.grfarmersmarket.org.