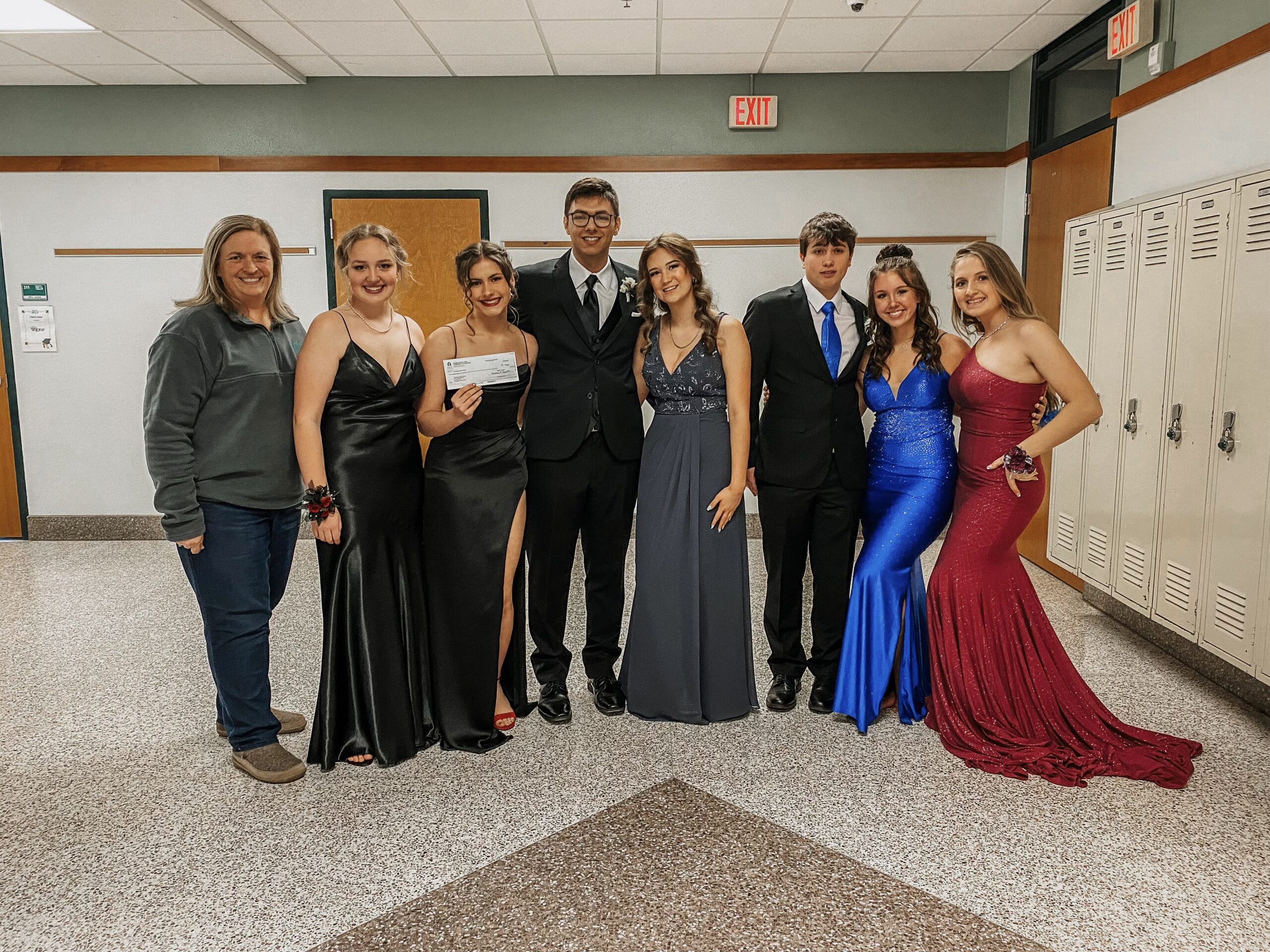 Last spring, the Greenway Area Community Fund awarded the Greenway High School Class of 2023 a $500 grant. The funds were used to help finance a very important event for high school students, the 2022 prom.
Junior Class representative, Logan DeChampeau, explained, "We used these funds to purchase prom decorations, and we hope upcoming classes can reuse these items for future festivities. Our class really struggled in conducting our usual prom fundraisers because of COVID and the timeline that we were given to try to earn money for this event."
Ann Vidovic, Community Fund Board Member, stated, "Our board wanted to be sure these high school students didn't miss out on what, for many, is a very memorable occasion. The GACF was very happy to help support this activity."
If you'd like more information about the Greenway Area Community Fund or would like to make a donation, contact Casey Venema, Board Chair, at 218-259-2749 or mail a check (payable to GACF) to:  Greenway Area Community Fund, PO Box 966, Coleraine, MN 55722. Online donations can be made at https://www.greenwayareacommunityfund.com/give-today.