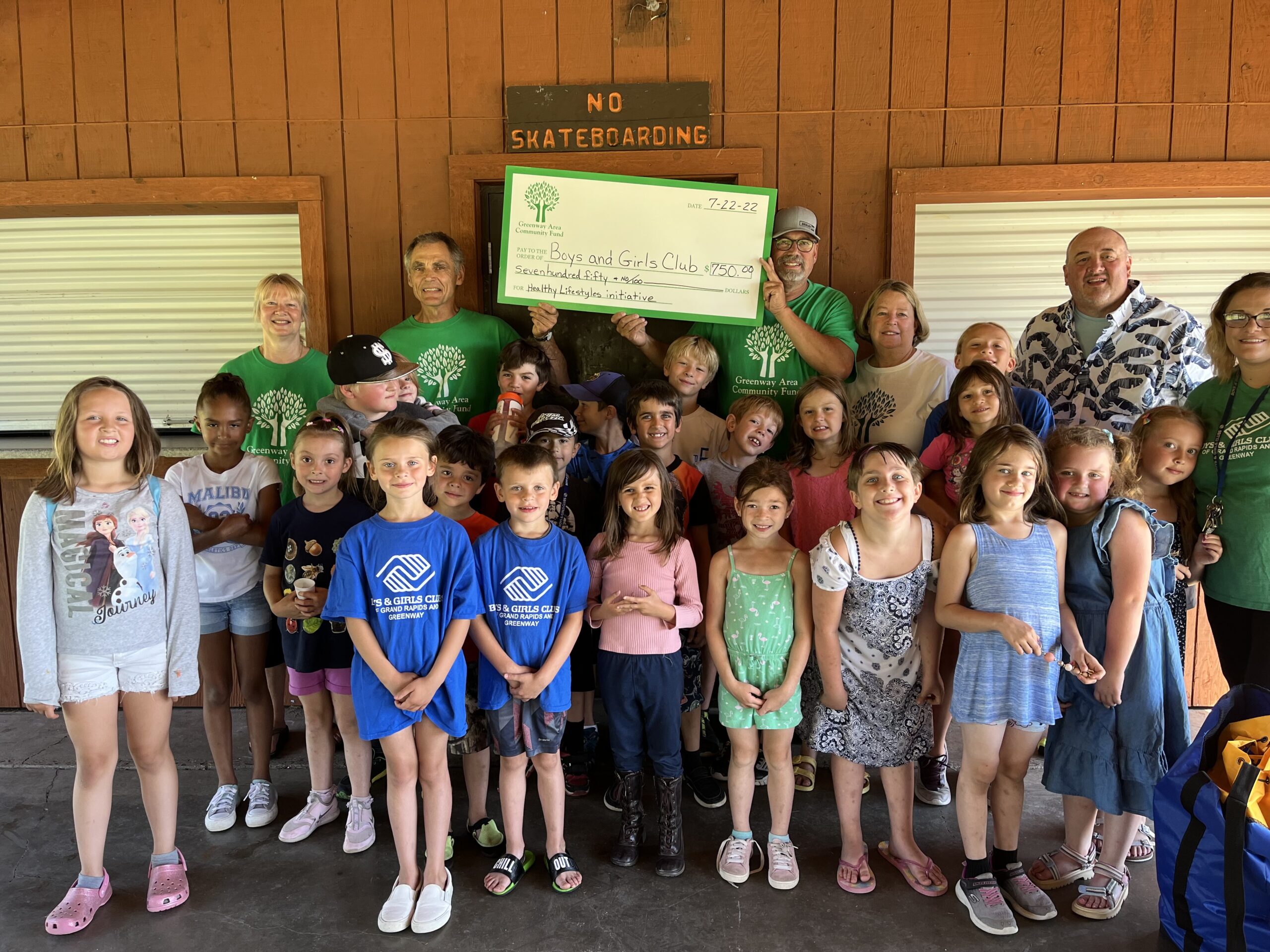 The Boys and Girls Club of Greenway has proven to be a very valuable resource for many individuals in this area. The Club serves youth, ages 5-18, and helps these young people to reach their full potential as productive, caring, and responsible citizens.
During the summer, when parents head off to work, they know their children are welcome at the Boys and Girls Club (open weekdays during the summer months from 8 a.m. to 5:30 p.m.). While attending the club, these kids can participate in healthy activities and have fun with friends in a safe environment. It's a win-win outcome on which many local families have come to depend.
The Greenway Area Community Fund recently awarded a $750 grant to the Greenway Boys and Girls Club to help replenish some of their outdoor equipment for one of their programs entitled Healthy Lifestyles. The goals of this program include developing fitness, reducing stress, promoting positive use of leisure time, learning to appreciate the environment, and strengthening interpersonal skills.
According to Lori Kangas-Olson, Area Director of the Greenway organization, "Playing sports at the Boys and Girls Club is about igniting a passion, belonging to a team, developing good sportsmanship, and building self-esteem. Every child should have the chance to experience team sports and learn skills that will help them compete both on the field and in life."
Bob Lawson, Greenway Community Fund Board Member, stated, "When our Board awards grants, we place an emphasis on youth activities. We're fortunate to have this wonderful organization in the Greenway area and are pleased to partner with them to support the important work that they do."
If you'd like more information about the Greenway Area Community Fund or would like to make a donation, contact Casey Venema, Board Chair, at 218-259-2749 or mail a check (payable to GACF) to:  Greenway Area Community Fund, PO Box 966, Coleraine, MN 55722. Online donations can be made at https://www.greenwayareacommunityfund.com/give-today.