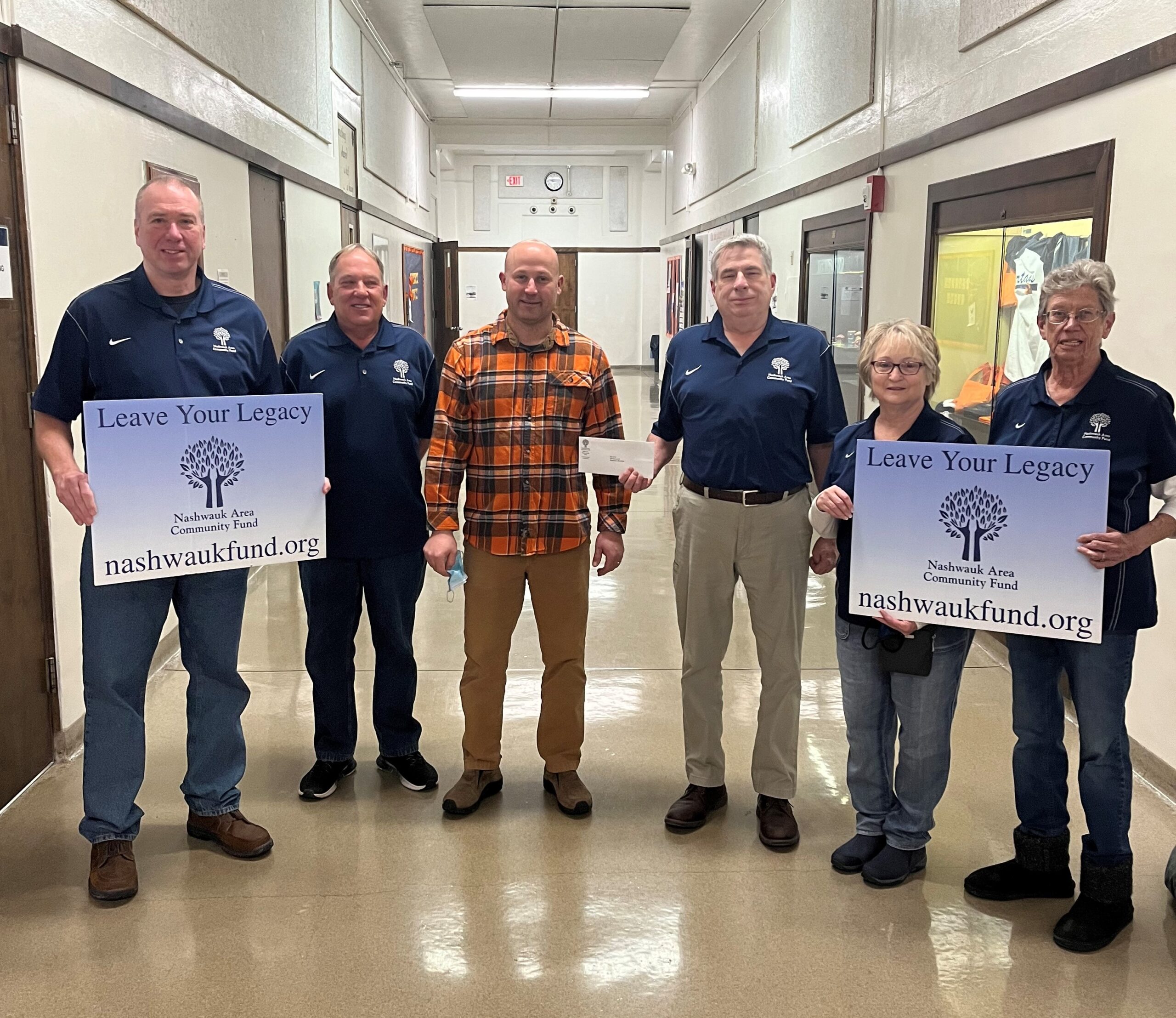 Nashwauk Keewatin High School's Spartan Angling class, which teaches the art and science of Minnesota angling, was awarded a $2000 grant from the Nashwauk Area Community Fund (NACF) for programming dedicated to the betterment of youth angling in Northeastern Minnesota. In this class, students learn the concepts of fish behavior, fish biology, conservation, angling tactics, angling methods, shoreline management, catch and release protocol and how to build a fishing rod.
The class, led by advisor Luke Adam, has become popular with students and is now identified as a career pathway to the Natural Resources College Readiness program.  Through this program, great partnerships have been created with the DNR, Itasca County and local businesses and community members. Spartan Angling has been in existence since 2019 and has taught dozens of Nashwauk Keewatin students the art of angling and generated interest among those students in pursuing careers in natural resources.
The Nashwauk Area Community Fund is a community-based fund providing discretionary grants to projects and initiatives in the Nashwauk area to improve the quality of life for local citizens and provide a way for citizens and businesses to give to their local community.  This fund serves nonprofit organizations in Nashwauk, Keewatin, Nashwauk Township, Buck Lake, Pengilly, Goodland and Swan Lake areas.  For more information about the Nashwauk Area Community Fund, or to donate, you can go to their website at www.nashwaukfund.org.
The Grand Rapids Area Community Foundation is the financial managing agent for NACF and has been connecting donors' charitable intentions to community needs for over 25 years to make our Greater Itasca Area a better place to live. You can also donate to NACF online at www.gracf.org/donate and get more information by visiting our website at www.gracf.org or call us at 218-999-9100.
PHOTO: Warren Stolp, Steve Dasovich, Luke Adam, Dan Kelly, Robin Gangl and Beth Voigt