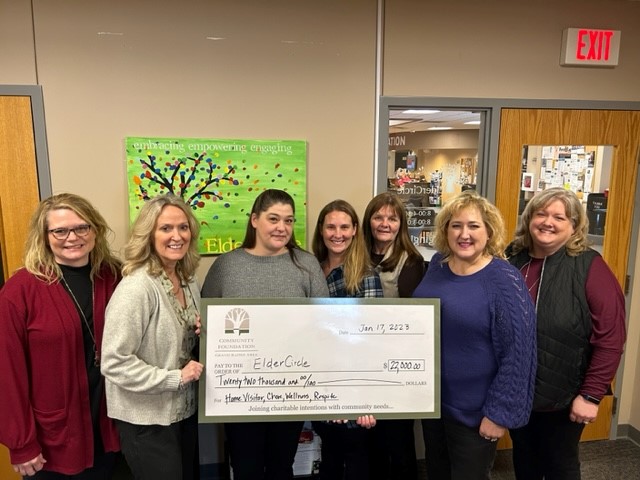 The Grand Rapids Area Community Foundation (GRACF) provides an open, annual grant cycle for non-profit organizations that runs from July 15 – August 15 each year. In 2022, the annual grant cycle provided over $130,000 in 51 grants to 28 area nonprofit organizations and groups that serve the Greater Itasca Area.
One example of an annual grant cycle recipient is ElderCircle, a nonprofit that serves thousands of older adults each year so they can remain in their homes and communities.  Trisha Zimmerman, ElderCircle Executive Director states, "ElderCircle works to empower older adults to maintain active living and healthy independence through a variety of programs.  The funds that we receive from the Grand Rapids Area Community Foundation ensure that we are able to meet the increased needs within our community through programs like our Respite Program, Home Visitor Program, Wellness Program and Chore Program.  We are extremely grateful for the support."  If you would like more information about ElderCircle and its programs, you can visit their website www.eldercircle.org.
Mindy Nuhring, Grand Rapids Area Community Foundation Director says, "Along with GRACF, there are many generous local donors with donor-advised funds at the Foundation who donate each year to the nonprofits who submit annual grant cycle requests.  A big thank you to those donors for their ongoing support of these programs and organizations!"
The Grand Rapids Area Community Foundation has been connecting donors' charitable intentions to community needs for over 25 years to make our Greater Itasca Area a better place to live.  For more information, visit our website at www.gracf.org or schedule a visit by calling (218) 999-9100.