Meet Our Team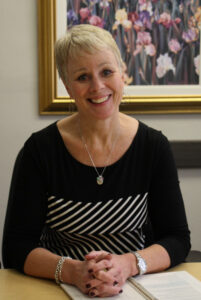 Susan Lynch – Executive Director
Susan Lynch has lived and worked in the Grand Rapids area all of her adult life, and recognizes that our region is a fabulous place to raise a family.  She's long been an advocate of the Community Foundation's constructive work in the community and believes philanthropy and volunteerism are the lifeblood of our region.  She is proud to be a part of fostering the vitality of our area as the Community Foundation continues to join charitable intentions with community needs.  Susan most recently served as the director of the ICC Foundation where she enjoyed working with student scholarships and spearheading a $4.9 million capital campaign.
Susan has been an active member of the Grand Rapids area for many years, and has served on the board of the Grand Rapids Area Chamber of Commerce, Itasca County Habitat for Humanity, the Grand Rapids Economic Development Authority, the Grand Rapids Planning and Zoning Commission, and the Governor's Fishing Opener.
Susan holds an Associate of Arts degree from Itasca Community College, and a Bachelor of Arts in Organizational Behavior from the College of St. Scholastica.  She and her husband Chris relish spending time with their young grandchildren and appreciate living and working in Grand Rapids.
You can email Susan at susan.lynch@gracf.org.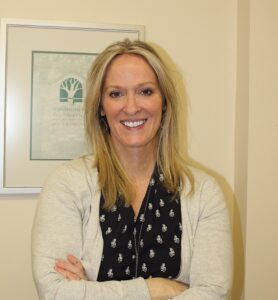 Mindy Nuhring – Chief Development Officer
Mindy grew up in Grand Rapids, returned to the area to raise her family and believes that was one of the best decisions she's ever made.  She holds a Bachelor of Business Administration degree from the University of Minnesota-Duluth and Masters in Communication from Bethel University.  She most recently served as the Executive Director of River Grand Senior Living and prior to that was the Community Development Coordinator at ElderCircle, a nonprofit serving seniors.  For the past ten years she has also taught Communication classes as an adjunct instructor at Itasca Community College.
A dedicated community member, she has been, and is, active with many area projects, boards and committees such as the Grand Rapids Area Chamber of Commerce Board, School District 318 Board, the Elementary Facilities Taskforce, the Noble Hall Field Turf Project, as well as serving on the ISD 318 Endowment Fund Board.  In her role as Chief Development Officer, one of her responsibilities will be to increase awareness of the Grand Rapids Area Community Foundation's role in the community and how it can join charitable intentions with community needs.
Mindy lives in Grand Rapids with her husband and three daughters and enjoys live music and all outside activities that Northern Minnesota has to offer.
You can email Mindy at mindy.nuhring@gracf.org.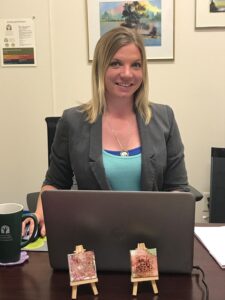 Brianna Spry – Program Administrator
Brianna joined the team at the Community Foundation in 2014.  As the Foundation's Program Administrator, Brianna handles all crisis grants, and conducts most of the day-to-day activities involved in the scholarship program and Annual Grant Cycle.
Brianna graduated from Itasca Community College in 2003 with her AAS in Business Management.  Born and raised in Deer River, she is honored to serve the Greater Itasca Area in a variety of ways.  Brianna lives in Cohasset with her husband and their two children.  She and her family love to spend time outdoors on their Mississippi River property and play outside throughout Northern Minnesota.
You can email Brianna at brianna.spry@gracf.org.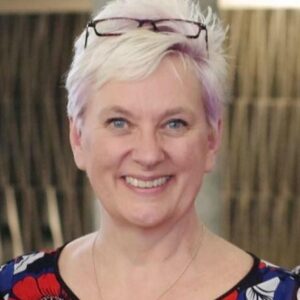 Rhonda Cash – Office Manager
Rhonda joins the staff in August 2021 after taking the summer off from working at Itasca Community College and the ICC Foundation as the Academic Affairs and Foundation Coordinator.
Originally from Chisholm, MN, Rhonda and her family settled on Hill Lake in Hill City when her husband retired from the US Army as a Chief Warrant Officer 5 after 33 years of service. Rhonda is a graduate from Chisholm HS and ICC with her AA from the Paralegal Program in 1994.
While working as a paralegal and administrative assistant for many years and being a military spouse, Rhonda has worked in many different locations around the world mostly in the legal and educational realms. Her experience within different cultures and working with diverse people have given her a positive energy to add to any work environment.
Rhonda enjoys traveling, her dogs, MN Wild Hockey and spending quality time with her family and friends.
You can email Rhonda at rhonda.cash@gracf.org.