Meet Our Directors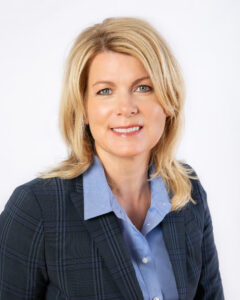 Julie Wilcox – Chair
Julie Wilcox is Senior Vice President of Marketing/Chief Marketing Officer for Grand Rapids State Bank in Grand Rapids, Minnesota. She spent the bulk of her career working in media and account management at various advertising agencies throughout the United States before moving back to Minnesota in 2013.
Julie grew up in West Central Minnesota. She earned an undergraduate degree in Business Administration from Coe College in Cedar Rapids, Iowa, and an MBA-Marketing from the University of Iowa. Julie's community involvement is both national and local. After her oldest daughter was diagnosed with several life-threatening food allergies, she became a passionate advocate for people with food allergies and served on the national board of FARE (Food Allergy Research and Education) for thirteen years. Julie also serves on the board of Minnesota Lakes Bank. Julie and her husband, Noah, have five daughters. They love spending time on the lake, traveling, cooking, skiing and are both passionate advocates for the community banking industry.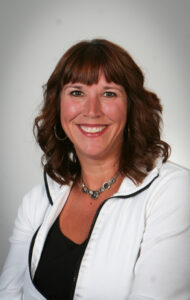 Shannon Benolken – Vice Chair
Shannon is a Business Banking Officer at Park State Bank. She has a BA in Business Management from the College of St. Scholastica and an MBA with concentrations in finance and public administration from Ashford University. Shannon is originally from Cohasset, and has lived in Itasca County the majority of her life, currently residing on her farm in Warba. She has been active in the community for over 20 years, serving on many local nonprofit boards. Currently, she is the Treasurer of the John Beargrease Sled Dog Marathon. She is also an active Rotarian.
Shannon is an Economic Development Finance Professional (EDFP) through the National Development Council, a Certified Global Business Professional (CGBP) through NASBITE International and she is a Certified Exit Planning Advisor (CEPA) through the Exit Planning Institute. Her hobbies include spending time with her family, horses, hiking and winter camping.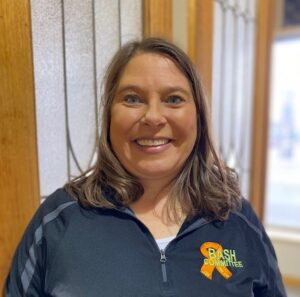 Sarah Anderson – Treasurer
Sarah is currently the Director/CEO of Itasca Medical Care (IMCare), a county-owned health plan. Previous to this, Sarah was the CFO of IMCare, and has been employed with Itasca County since 1999. In her current role, Sarah works to ensure access to high-quality, cost-effective health care through coordination and collaboration with local community partners and providers. As past president of the Minnesota Association of County Health Plans, Sarah works on a state-wide level to encourage the same.
Sarah has a passion for being involved in the community, serving in different roles with many organizations both professionally and personally. Sarah has played a key role in the establishment and ongoing success of the Itasca Area Cancer Crisis Fund, which has provided hundreds of grants to those in our community suffering with cancer.
Sarah, her husband, Jeff, and son, Jameson, enjoy spending time on Pokegama Lake and watching hockey.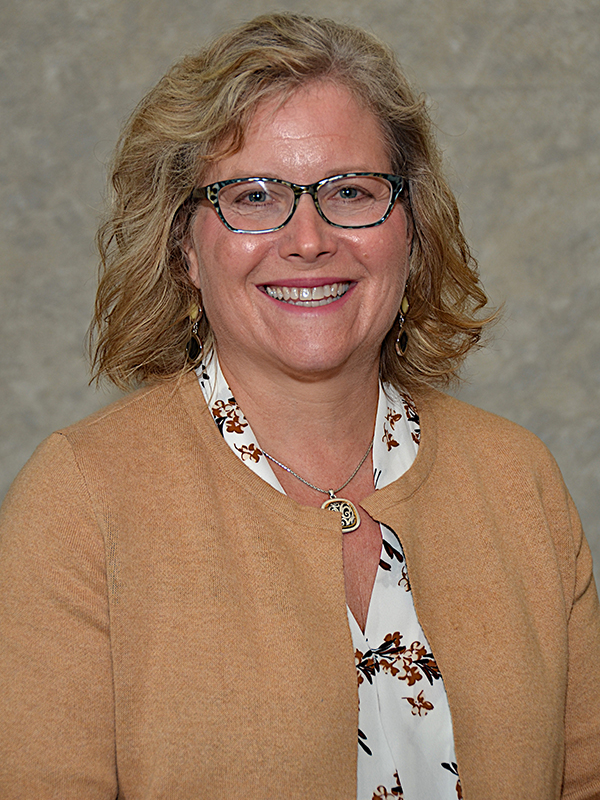 Diane Larson – Secretary
Diane Larson is the Executive Director of the Itasca County HRA (ICHRA) and the current Interim Executive Director of the Grand Rapids HRA. She has worked in housing for over 30 years and currently oversees the administration, management and direction of the policies, programs, operations and resources of both HRAs. Diane has been an active member of the Minnesota Chapter of the National Association of Housing & Redevelopment Officials (MN NAHRO) for many years having served as Senior Vice President, President and currently the Immediate Past President and State Legislative Chair on the Board of Directors. Diane is also a board member on the North Central Regional Council (NCRC) of NAHRO serving an 8-state region and was recently appointed by NAHRO President, Sunny Shaw, to the National Budget and Administration Committee. She also holds a Public Housing Manager (PHM) certification.
Diane graduated from Bemidji State University with a degree in Business Administration – Finance and is an alumnus of the Blandin Foundation Leadership Program. She and her husband Tim have three children: Ryan, Reid, and Ross.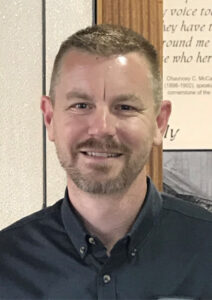 Kristian Myers – Past Chair
Kristian was born and raised in Remer. He owns and operates Woodland Insurance in Remer and Longville.  He and his wife, Jill, live near Remer. Together they have two grown daughters making a way for themselves with new career and college experiences. He is a graduate of Northland Community Schools, Itasca Community College, Bemidji State University and The National Alliance for Insurance Education and Research.
Kristian is the Chief of the Remer Volunteer Fire Department.  He is a member of the Northland Alliance Church, RVFD Relief Association, and the Northland Scholarship Fund committee.
When not at his desk, Kristian enjoys bike-packing, running, deer hunting, home improvement projects, and recreational travel.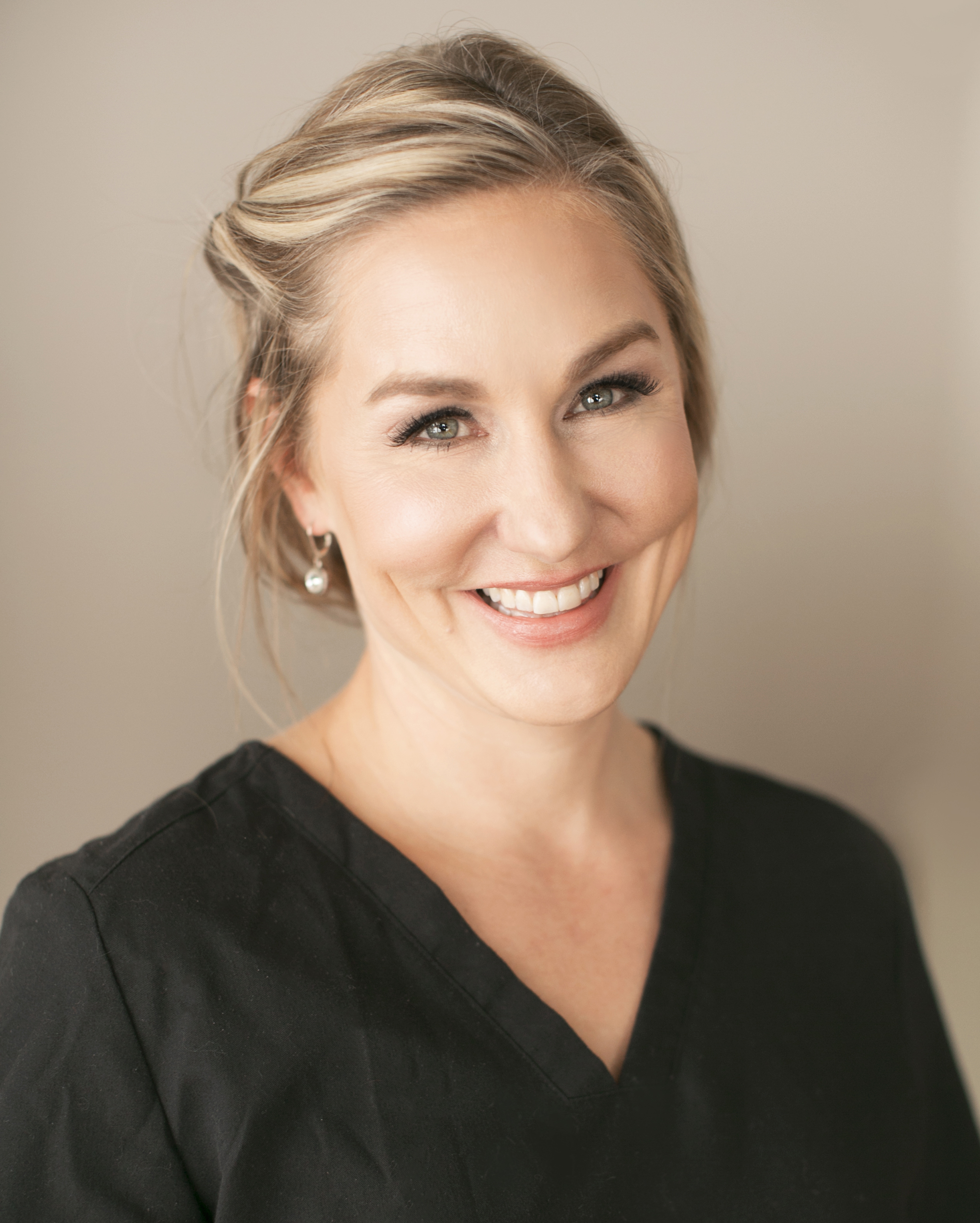 Christina Andersen
Christina is currently the founder and managing director of CENTER Spa & Studio, as well as NoPo Coffee Company, in Grand Rapids. She also teaches contemporary / modern dance at the Reif Center for Performing Arts and sits on the Board of Directors at Woodland Bank.
Prior to moving back to Grand Rapids in 2003, Christina received her BA in Economics and Dance from St. Olaf College, worked for a marketing firm in Minneapolis, and was the Investor Relations contact for a small private equity firm in New York City. She and her husband, Erik, with their two kids, Ian (16) and Gavin (14) love mountain-biking, downhill skiing, wake-surfing and all the outdoor things that northern Minnesota offers.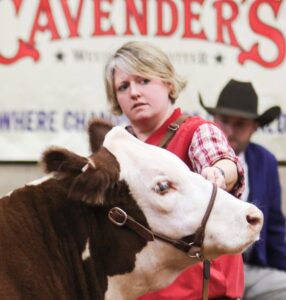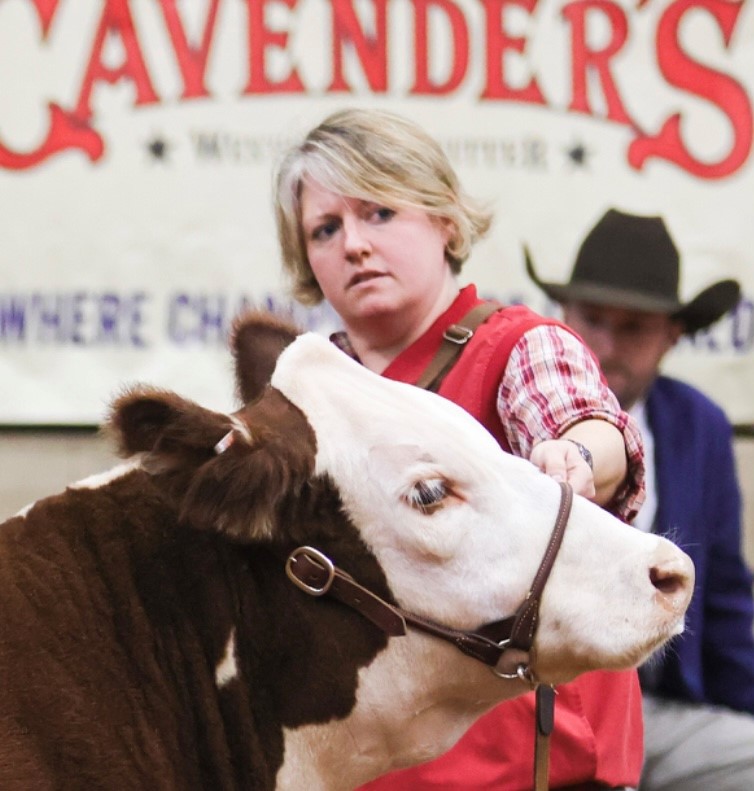 Jamie Brown
Jamie works for Cargill, Inc. as a Quality Improvement Manager. In this role, she uses continuous improvement tools to help Cargill's North American protein manufacturing facilities streamline processes, reduce waste, and efficiently process and package protein products which are safe and affordable for the consumer. Jamie holds an Associate of Science in Engineering from ICC and a Bachelor of Science in Biology from the University of Minnesota.
Jamie grew up in Grand Rapids, and is excited to return to the area, supporting Extension 4-H youth activities, now the GRACF, and will continue to seek opportunities to be a part of the enrichment of the Grand Rapids area. For the past decade-plus, Jamie has resided in the greater metro area outside of Minneapolis-St. Paul, serving as a board member for the CentraCare Regional Development Group-Monticello, as well as participating in or leading team efforts in Relay for Life, Rivers of Hope-Sherburne/Wright, United Way, and other events in the community.
Jamie currently resides with her multitude of adopted rescue pets, and enjoys time with family and friends catching up on movies and tinkering with cross-stitching, knitting, perennial gardening, and baking.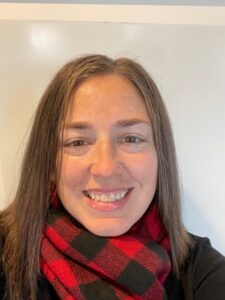 Elena Cowan
Elena is Senior Director of Strategy and Operations for Global Supply Chain and Logistics at Target Corporation. She has spent 20+ years in the retail supply chain industry launching new distribution centers, building technology, managing operations, and growing new leaders.
Elena is born and raised in Eau Claire, WI.  She has lived in Minnesota for 15 years and spent time living in several states.  Elena has lived in the Grand Rapids area since 2018.  Elena earned her Bachelors of Business Administration from the University of Wisconsin – Eau Claire and her MBA from the University of Wisconsin Consortium.  Elena has been a volunteer for Second Harvest Food Bank, several non-profits in the Twin Cities, Tall Timber Days, and a member of the South Washington County Kids Club parent group.  Elena and her husband, David, have one son.  They enjoy cheering on their son Kasey in band, soccer, and swimming.  Any remaining free time is spent traveling, enjoying the lake, and relaxing.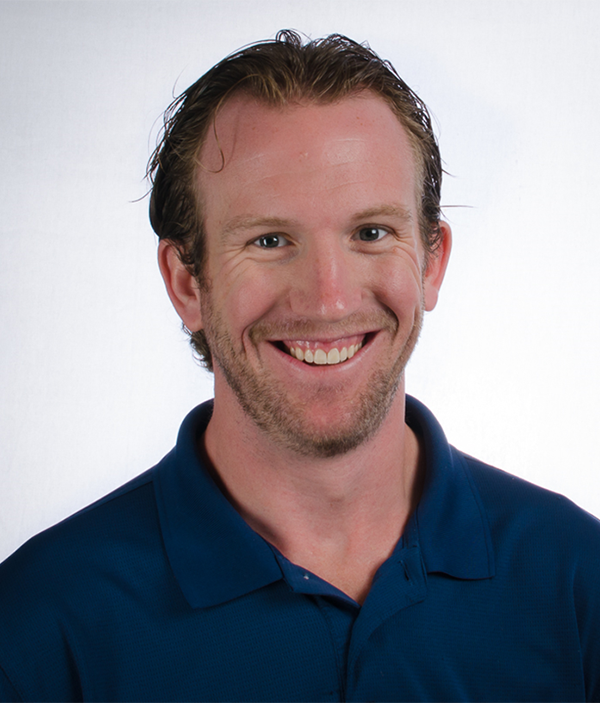 Kyle Erickson
Kyle Erickson is currently the Operations Manager at MDI, managing the Cohasset, Minnesota facility that has over 150 employees. In addition, Kyle is the Head Coach of the Women's Softball program at Itasca Community College and was a former Adjunct Faculty member in the School of Business at the College of St. Scholastica.
Kyle is a past graduate of the Blandin Community Leadership Program and former Chair of the Work Force Development Committee with the Grand Rapids Chamber of Commerce. He obtained an MA from Crown College and attended Itasca Community College and the University of Minnesota – Duluth. In addition, he is currently pursuing an MBA from St. Mary's University.
Kyle and his wife Missy, have 5 children (Vaya, Viviana, Veronica, Vienna, and Ragnar) and are active chasing the dreams of their kids. They enjoy a variety of activities together. Kyle is a Greenway graduate and currently resides in Coleraine.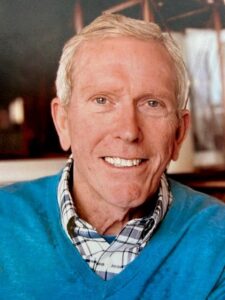 Peter McDermott
Peter McDermott is the retired President & CEO of Minnesota Diversified Industries, Inc. (MDI). Previously he served as President of Itasca Economic Development Corporation. He has served on a wide variety of non-profit boards including chairing the United Way of 1000 Lakes and the Grand Itasca Clinic and Hospital boards. He currently also is a trustee of the Northland Foundation and Community Presbyterian Church.
His for-profit experience includes six years in public accounting in St. Paul and twenty years in senior management positions. He was chief financial officer of both UPM Blandin Paper and Cirrus in Duluth.
He has a BS in finance and accounting from Babson College, is a Bush Leadership Fellow and graduate of a variety of Blandin Foundation Leadership programs.
Peter and his wife Charlotte (real estate agent/broker) have lived in Grand Rapids for 40 years except for three years in Auckland, New Zealand, where he worked with Blandin Paper's then parent company, Fletcher Challenge.  They have two married children (Betsy and Trip) and four grandchildren.  He enjoys golf and time on the lake with family and friends.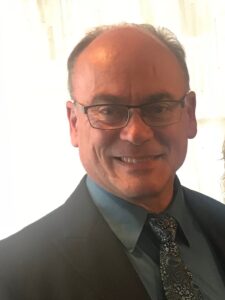 Jerry Ophoven
We are pleased to welcome Jerry back!  Jerry served on the Grand Rapids Area Community Foundation Board from 1997 to 2003. Jerry is a partner in the law firm of Anderson, Ophoven & Stauffer Law Office, P.A. He practices in the areas of estate planning, elder law, business law and real estate. Prior to making Grand Rapids his home in 1993, he was a police officer in suburban Minneapolis.
Jerry and his wife Molli have four adult children, and appreciate all the benefits of living in the beautiful Grand Rapids Area.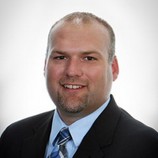 Josh Skelton
Josh Skelton is the Chief Operating Officer for Minnesota Power. He has been with Minnesota Power since 1999, working a number of different positions including Facility Engineer, Technical Superintendent, and Business Unit Manager at a number of Minnesota Power's generating stations, as well as the general manager and vice president of Generation Operations prior to his current role, where he supports all of the operating functions at Minnesota Power as well as the ALLETE Safety team.
He has a B.S. in Chemical Engineering from Michigan Technological University, and a Master of Science in Engineering Management from the University of Minnesota. He also is a professional engineer in the State of Minnesota. Josh has formally served on the Board of Directors for the Range Engineering Council and the Minnesota Power Foundation, the Grand Rapids Chamber of Commerce and is currently serving on the Grand Itasca Clinic and Hospital Board.
He, his wife Maggie, and son, Brooks, reside in Grand Rapids, Minnesota, and enjoy the outdoors that Northern Minnesota offers.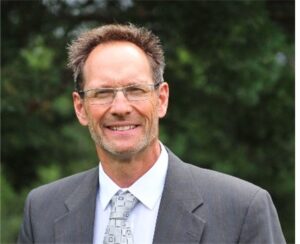 Roy Smith
Since 2005, Roy Smith has served in a joint position as the Director of Talent Development at the Department of Iron Range Resources and Rehabilitation (IRRRB), a state economic development agency and Minnesota North College (MnNorth). Together these organizations have focused their attention and resources on "education-based economic development" to ensure the Iron Range continues to produce a highly skilled, technologically advanced talent base by partnering with businesses and industry to create training programs at regional high schools and the campuses of MnNorth College that meet the demands of the regional economy.
Roy also serves as the Director of the Applied Learning Institute, an organization charged with renewing technical education in northeastern Minnesota and is the current chair of the Education and Training Committee of the Iron Mining Association. He is a member of the Board of Trustees at the Northland Foundation. Roy serves on the northeast Minnesota Workforce Investment Board and is currently serving his fourth term as an appointee of the Governor to the statewide Governor's Workforce Development Board.
Prior to his role at IRRR/MnNorth, he was a school administrator and educator for 15+ years. He has a bachelor's degree in Elementary Education from Bemidji State University, a Master's degree in Curriculum and Instruction from St. Cloud State University and an Educational Specialist degree in Educational Leadership from the Fischler Center of Graduate Studies at Nova Southeastern University. Roy lives "North by Choice" just across the tracks in the Brooklyn neighborhood of Hibbing with his wife Suzy and their daughter Cheyenne.