Meet Our Directors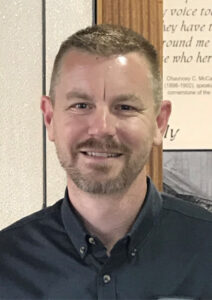 Kristian Myers – Chair
Kristian was born and raised in Remer. He owns and operates Woodland Insurance in Remer and Longville.  He and his wife, Jill, live near Remer. Together they have two grown daughters making a way for themselves with new career and college experiences. He is a graduate of Northland Community Schools, Itasca Community College, Bemidji State University and The National Alliance for Insurance Education and Research.
Kristian is the Chief of the Remer Volunteer Fire Department.  He is a member of the Northland Alliance Church, RVFD Relief Association, and the Northland Scholarship Fund committee.
When not at his desk, Kristian enjoys bike-packing, running, deer hunting, home improvement projects, and recreational travel.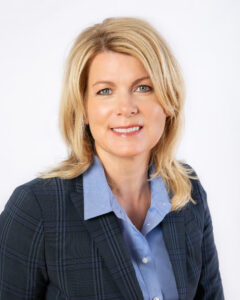 Julie Wilcox – Vice Chair
Julie Wilcox is Senior Vice President of Marketing, Brand Management and Communications for Grand Rapids State Bank in Grand Rapids, Minnesota. She spent the bulk of her career working in media and account management at various advertising agencies throughout the United States before moving back to Minnesota in 2013.
Julie grew up in West Central Minnesota. She earned an undergraduate degree in Business Administration from Coe College in Cedar Rapids, Iowa, and an MBA-Marketing from the University of Iowa. Julie's community involvement is both national and local. After her oldest daughter was diagnosed with several life-threatening food allergies, she became a passionate advocate for people with food allergies and served on the national board of FARE (Food Allergy Research and Education) for thirteen years. Julie also serves on the board of Minnesota Lakes Bank. Julie and her husband, Noah, have five daughters. They love spending time on the lake, traveling, cooking, skiing and are both passionate advocates for the community banking industry.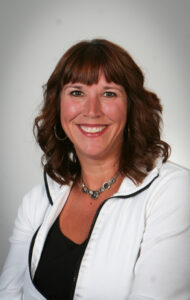 Shannon Benolken – Treasurer
Shannon is a Business Banking Officer at Park State Bank. She has a BA in Business Management from the College of St. Scholastica and an MBA with concentrations in finance and public administration from Ashford University. Shannon is originally from Cohasset, and has lived in Itasca County the majority of her life, currently residing on her farm in Warba. She has been active in the community for over 20 years, serving on many local nonprofit boards. Currently, she is the Treasurer of the John Beargrease Sled Dog Marathon. She is also an active Rotarian.
Shannon is an Economic Development Finance Professional (EDFP) through the National Development Council, a Certified Global Business Professional (CGBP) through NASBITE International and she is a Certified Exit Planning Advisor (CEPA) through the Exit Planning Institute. Her hobbies include spending time with her family, horses, hiking and winter camping.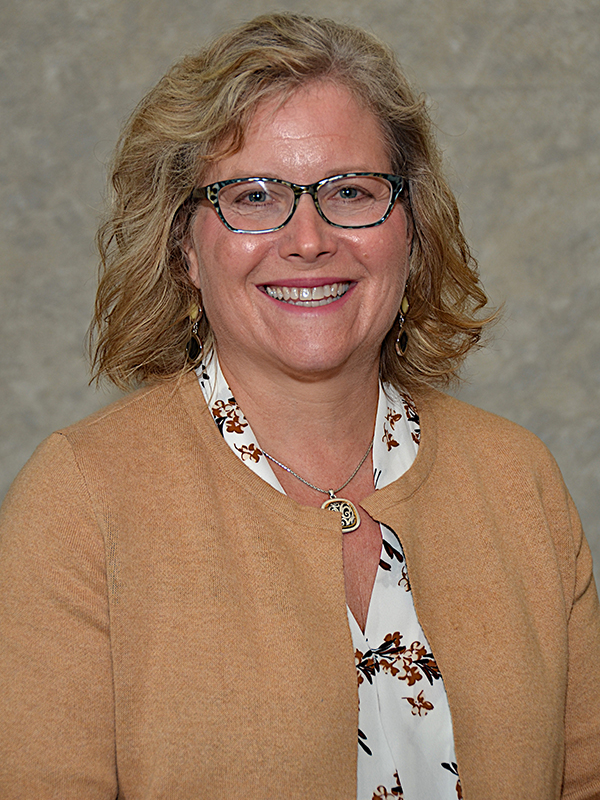 Diane Larson – Secretary
Diane Larson is the Executive Director of the Itasca County HRA (ICHRA) and the current Interim Executive Director of the Grand Rapids HRA. She has worked in housing for over 30 years and currently oversees the administration, management and direction of the policies, programs, operations and resources of both HRAs. Diane has been an active member of the Minnesota Chapter of the National Association of Housing & Redevelopment Officials (MN NAHRO) for many years having served as Senior Vice President, President and currently the Immediate Past President and State Legislative Chair on the Board of Directors. Diane is also a board member on the North Central Regional Council (NCRC) of NAHRO serving an 8-state region and was recently appointed by NAHRO President, Sunny Shaw, to the National Budget and Administration Committee. She also holds a Public Housing Manager (PHM) certification.
Diane graduated from Bemidji State University with a degree in Business Administration – Finance and is an alumnus of the Blandin Foundation Leadership Program. She and her husband Tim have three children: Ryan, Reid, and Ross.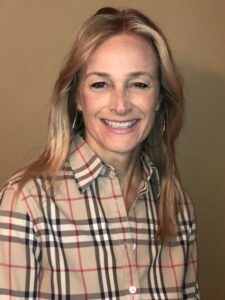 Cynthia Margo – Past Chair
In 1988, Cynthia earned her BSN (Bachelor of Science in Nursing) from the University of North Dakota.  She worked in several out-of-state hospitals as an ICU nurse and an ER nurse before moving back to Minnesota and settling in Grand Rapids.
Cynthia joined the Board of Directors in 2014 as just one of many ways she serves her community through volunteer activities She also serves as General Office Coordinator for the Itasca Surgical Clinic. Cynthia and her husband Dan have four children: Abby, Abe, Alex and Alaina.  They enjoy living on and spending time on Pokegama Lake near Grand Rapids.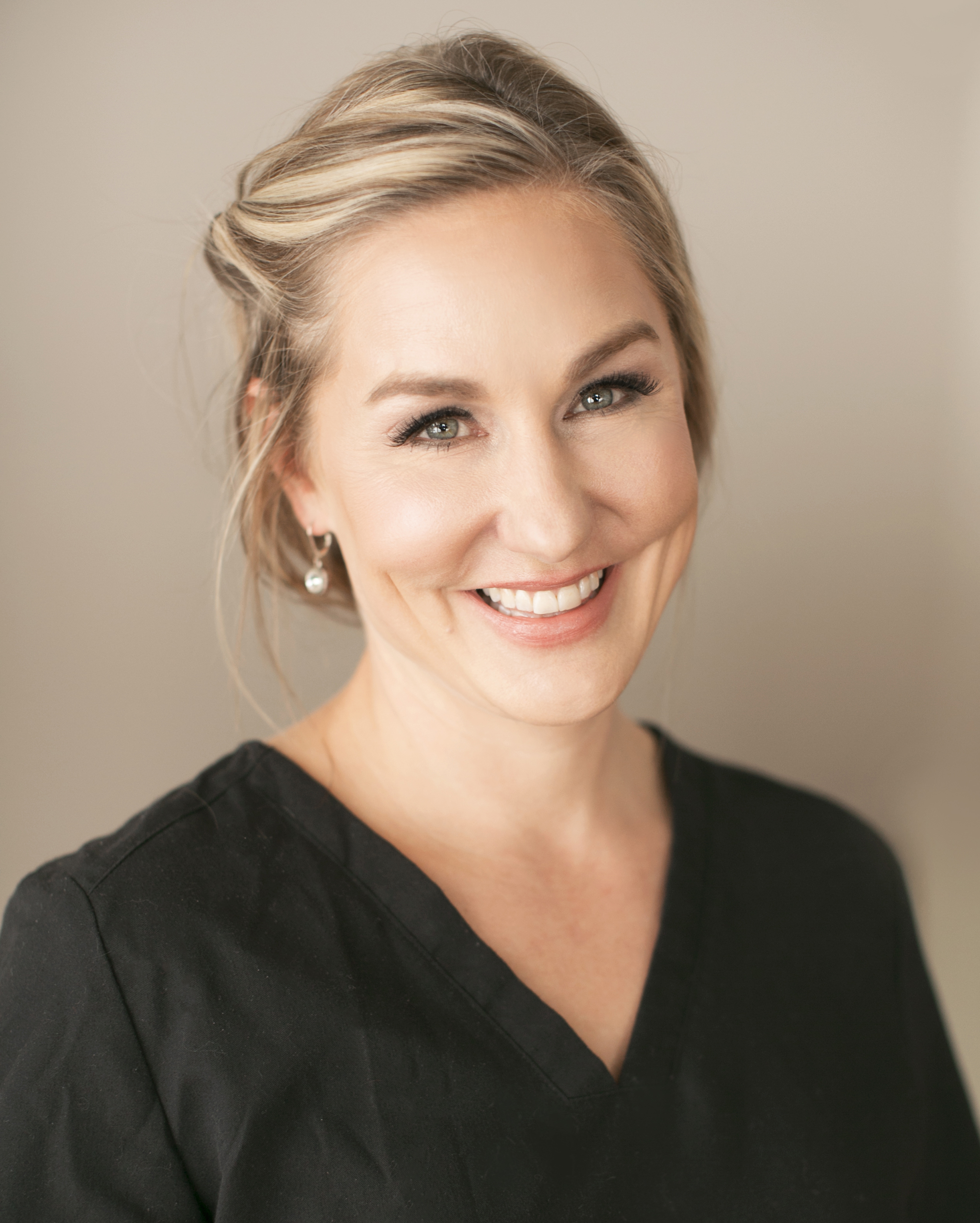 Christina Andersen
Christina is currently the founder and managing director of CENTER Spa & Studio, as well as NoPo Coffee Company, in Grand Rapids. She also teaches contemporary / modern dance at the Reif Center for Performing Arts and sits on the Board of Directors at Woodland Bank.
Prior to moving back to Grand Rapids in 2003, Christina received her BA in Economics and Dance from St. Olaf College, worked for a marketing firm in Minneapolis, and was the Investor Relations contact for a small private equity firm in New York City. She and her husband, Erik, with their two kids, Ian (16) and Gavin (14) love mountain-biking, downhill skiing, wake-surfing and all the outdoor things that northern Minnesota offers.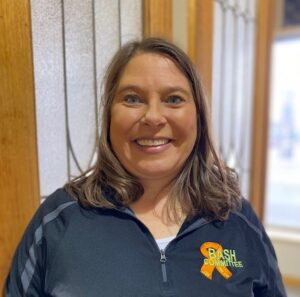 Sarah Anderson
Sarah is currently the Director/CEO of Itasca Medical Care (IMCare), a county-owned health plan. Previous to this, Sarah was the CFO of IMCare, and has been employed with Itasca County since 1999. In her current role, Sarah works to ensure access to high-quality, cost-effective health care through coordination and collaboration with local community partners and providers. As past president of the Minnesota Association of County Health Plans, Sarah works on a state-wide level to encourage the same.
Sarah has a passion for being involved in the community, serving in different roles with many organizations both professionally and personally. Sarah has played a key role in the establishment and ongoing success of the Itasca Area Cancer Crisis Fund, which has provided hundreds of grants to those in our community suffering with cancer.
Sarah, her husband, Jeff, and son, Jameson, enjoy spending time on Pokegama Lake and watching hockey.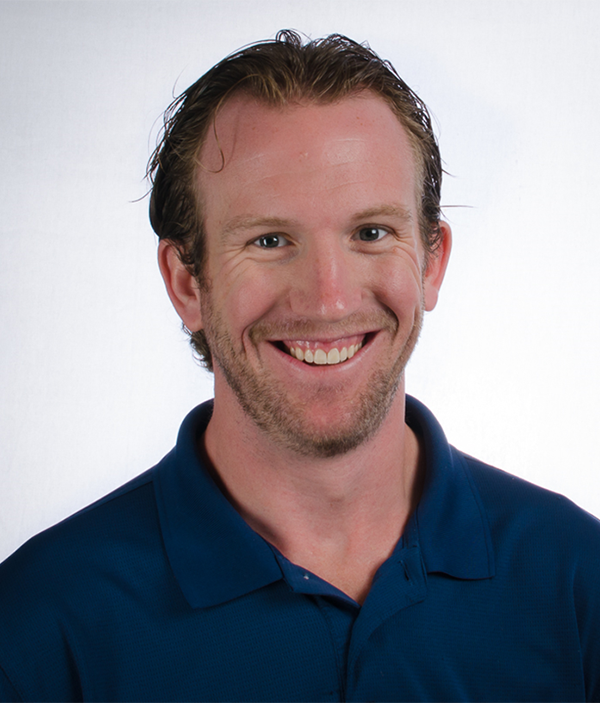 Kyle Erickson
Kyle Erickson is currently the Operations Manager at MDI, managing the Cohasset, Minnesota facility that has over 150 employees. In addition, Kyle is the Head Coach of the Women's Softball program at Itasca Community College and was a former Adjunct Faculty member in the School of Business at the College of St. Scholastica.
Kyle is a past graduate of the Blandin Community Leadership Program and former Chair of the Work Force Development Committee with the Grand Rapids Chamber of Commerce. He obtained an MA from Crown College and attended Itasca Community College and the University of Minnesota – Duluth. In addition, he is currently pursuing an MBA from St. Mary's University.
Kyle and his wife Missy, have 5 children (Vaya, Viviana, Veronica, Vienna, and Ragnar) and are active chasing the dreams of their kids. They enjoy a variety of activities together. Kyle is a Greenway graduate and currently resides in Coleraine.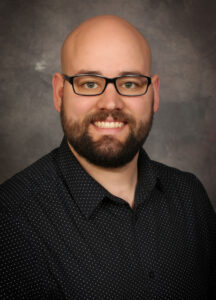 Isaac Meyer
Isaac Meyer is the Housing Development Director for KOOTASCA Community Action. In his role he focuses on community engagement, anti-poverty efforts, and program and housing development. Isaac graduated from St. John's University with a degree in Political Science, and is an alumni of the Blandin Community Leadership Program and the Marie and Robert Jackson Fellowship.
Isaac first came to Grand Rapids in 2012 to conduct research for the Blandin Foundation on collective impact initiatives during his term as a John Brandl Scholar for the Eugene J. McCarthy Center for Public Policy. Having fallen in love with the community, Isaac returned to the Grand Rapids area in 2013 to lead KOOTASCA's community engagement efforts and the creation of the Boys and Girls Clubs of Grand Rapids and Greenway.
Isaac is passionate about rural issues and community life and enjoys working with nonprofits on community issues. He currently serves on the board of directors for the Boys and Girls Clubs of Grand Rapids and Greenway and First Call for Help. Isaac and his wife, Regan, enjoy spending time in the outdoors in beautiful Northern Minnesota. When not at work or volunteering Isaac enjoys cooking, gardening, and woodworking.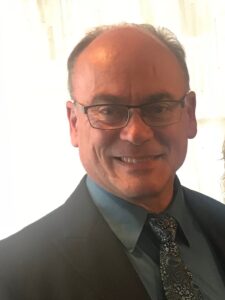 Jerry Ophoven
We are pleased to welcome Jerry back!  Jerry served on the Grand Rapids Area Community Foundation Board from 1997 to 2003. Jerry is a partner in the law firm of Anderson, Ophoven & Stauffer Law Office, P.A. He practices in the areas of estate planning, elder law, business law and real estate. Prior to making Grand Rapids his home in 1993, he was a police officer in suburban Minneapolis.
Jerry and his wife Molli have four adult children, and appreciate all the benefits of living in the beautiful Grand Rapids Area.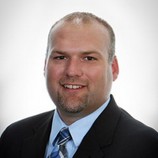 Josh Skelton
Josh Skelton is the Chief Operating Officer for Minnesota Power. He has been with Minnesota Power since 1999, working a number of different positions including Facility Engineer, Technical Superintendent, and Business Unit Manager at a number of Minnesota Power's generating stations, as well as the general manager and vice president of Generation Operations prior to his current role, where he supports all of the operating functions at Minnesota Power as well as the ALLETE Safety team.
He has a B.S. in Chemical Engineering from Michigan Technological University, and a Master of Science in Engineering Management from the University of Minnesota. He also is a professional engineer in the State of Minnesota. Josh has formally served on the Board of Directors for the Range Engineering Council and the Minnesota Power Foundation, the Grand Rapids Chamber of Commerce and is currently serving on the Grand Itasca Clinic and Hospital Board.
He, his wife Maggie, and son, Brooks, reside in Grand Rapids, Minnesota, and enjoy the outdoors that Northern Minnesota offers.