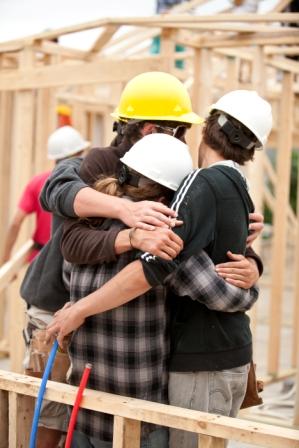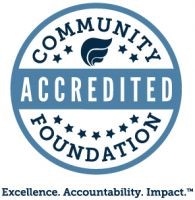 What We Do

The Grand Rapids Area Community Foundation seeks to inspire and empower individuals and organizations to give to the community to improve the quality of life and create positive change. Whatever your interests, the Community Foundation offers a way to express yourself and carry out good works. We are inclusive and adaptable and want to help our area's nonprofit organizations launch new projects, support worthy programs and enhance services to people of all ages.
The Grand Rapids Area Community Foundation meets national standards for operational quality, donor service and accountability in the community foundation sector. The accreditation provides our donors with peace of mind and the knowledge that funds are managed in compliance with established best practices and the highest standards for community philanthropy. The literal translation from Greek is "love for mankind." Philanthropy is considered to be voluntary giving to promote common good and improve quality of life.
Here at the Grand Rapids Area Community Foundation, we strive to be the trusted place where generous people in the Greater Itasca Area (and beyond) make gifts and become philanthropists to support their community, specific organizations and causes most important to them. Through gifts and funds established at the Grand Rapids Area Community Foundation by donors, for our community, we award grants and scholarships to people and organization in the Greater Itasca Area.
Many donors make unrestricted gifts to make an impact on the most pressing community needs. Some donors gift to support a specific organization they believe in. Others support particular areas of interest in our communities (arts and humanities, workforce, or youth) that matter to them. They rely on the Grand Rapids Area Community Foundation to guide them on how best to invest those funds in the community.
Individuals, families, businesses and organizations work with us to create and gift to permanently endowed and nonendowed charitable funds that help meet the challenges of changing times. Gifts can be made to any fund held at the Community Foundation at any time. To see of a list of available funds and types of funds that we offer, please visit the Types of Funds page.
We also offer fiscal sponsorships which is explained below.
Fiscal Sponsorship
The Grand Rapids Area Community Foundation understands that many community groups have charitable intent and accomplish wonderful things throughout our communities. Many of these groups are not officially recognized as 501(c)(3) organizations by the IRS, and so are unable to receive grants or allow well-meaning donors to obtain any tax benefit from donations.  These funds support organizations that are planning, coordinating, and executing special charitable projects within the Greater Itasca Area.  These funds and projects are typically limited in duration and the activity serves a charitable need in our local area and therefore furthers the charitable purposes of the Community Foundation.  Therefore, on a case-by-case basis, the Community Foundation may choose to provide "Fiscal Sponsorship" to these types of charitable community groups.
We are happy to speak with you about the pros and cons of having the Foundation act as your fiscal sponsor and other options that your group may use in order to accomplish your mission. Check out our Fiscal Sponsorship Guidelines to see if this option may be right for you.
If you would like to request that the Community Foundation consider being your fiscal sponsor, please call the Foundation 218-999-9100.
Privacy Policy
Click here to read our Privacy Policy