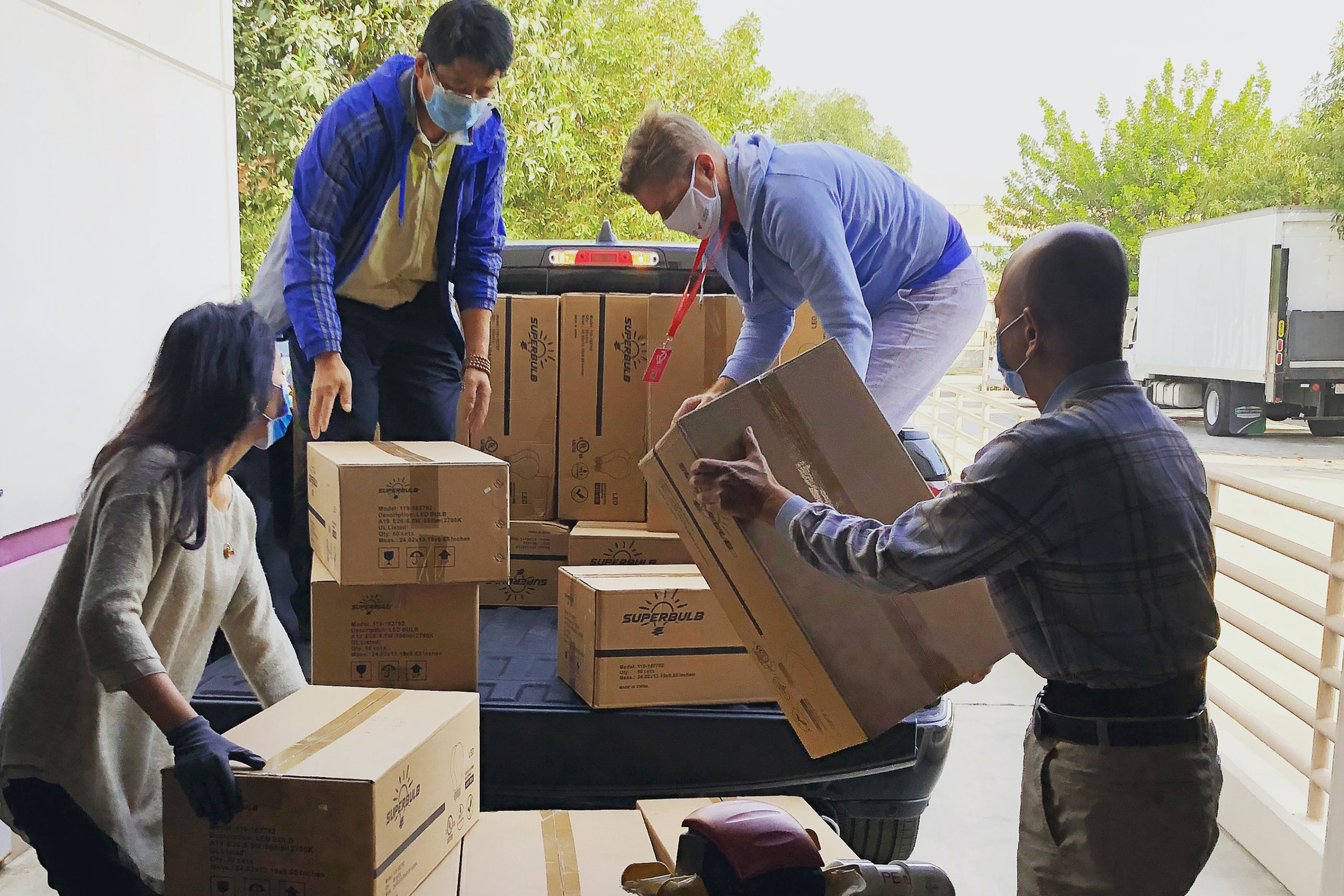 Grand Rapids, MN (January 31, 2021) — The Grand Rapids Area Community Foundation provides an open, Annual Grant Cycle for non-profit organizations that runs from July 15 – September 15. This past Annual Grant Cycle culminated in providing approximately $149,000 in grants to 30 nonprofit organizations and groups that serve the Greater Itasca Area. 2020 was a hard year for local nonprofits who had to become incredibly innovative during the pandemic.
Non-Profit Spotlight: The Grand Rapids Farmers Market is one of the organizations that received an award of $3,850 in the annual grant cycle of 2020. The mission of the Grand Rapids Farmers Market is to increase public awareness of the economic and health benefits of producing and consuming locally grown food and provide the public with convenient access to locally grown food that is grown or produced within a 50 mile radius of Grand Rapids. This grant request arose due to the increased need in 2020 for access to fresh, healthy food for local families due to COVID-related economic pressures. The pandemic is still causing hardships, which will most likely continue through 2021.
The Grand Rapids Farmers Market grant request was for the program that incentivizes low-income families receiving SNAP food assistance (food stamps) to purchase fresh, local food at the Grand Rapids Farmers Market by matching their SNAP spending 2-to-1. Approximately 10% of Greater Itasca residents receive SNAP. In 2019, the Grand Rapids Farmers Market sold over $26,000 of local food to low-income families through this program. Outside of the metro area and Rochester, the Grand Rapids Farmers Market has had the most successful (in terms of total sales) SNAP program in Minnesota for 8 years; this program is the reason why.
If you would like more information on the Grand Rapids Farmers Market or would like to look at their online catalog, you can visit their website grfarmersmarket.org.