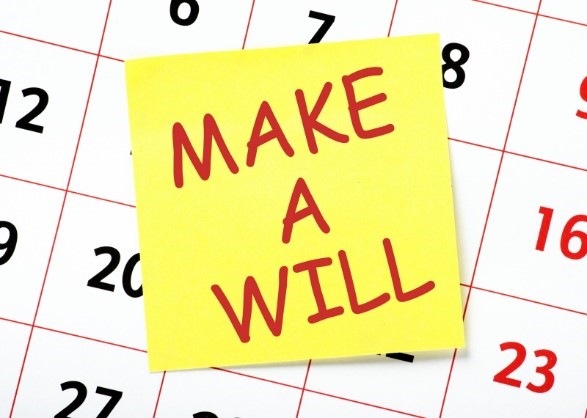 Did you know that August is National Make-A-Will Month? A will is a legal declaration of a person's wishes regarding the disposal of his or her property after death, but making a will is never the first thing on anyone's to-do list.  In May of 2021, a Gallup poll showed that only 46% of Americans have a will (https://gallup.com/poll/351500/how-many-americans-have-will).  Most people say that they just have never gotten around to it, they don't really want to think about death or they don't think they have enough money to worry about making a will.  However, when there is no will, things can get complicated and costly very quickly.
It's never too late to make a will and it doesn't need to be a lengthy or costly project.  Here are a few tips to help you get started:  make an inventory of your assets (bank accounts, property, valuables), review whom you've named as beneficiaries of your life insurance, retirement funds or investment accounts (you may have to make a change from your original choice), you can also think about leaving a planned gift to a nonprofit organization of your choice which could benefit you, your heirs, and leave a lasting legacy.  If you already have a will in place, you should review and update any new assets, as well as review your beneficiary choices.  You will also need to name an executor of your will: someone who will execute it when the time comes.  Make sure that person is someone you trust and that they are willing and able to complete the task.
If you haven't made a will or considered your estate plan, now is the time! There are some free online tools and there are local attorneys who have experience in wills and estate plans that are willing to help with your wishes.
The Grand Rapids Area Community Foundation has been connecting donors' charitable intentions to community needs for over 25 years to make our Greater Itasca Area – and the world – a better place to live.  For information on nonprofit organizations who may benefit from your planned gift, please visit our website at www.gracf.org and click on Donate Now and Show All Funds List or schedule a visit by calling (218) 999-9100.