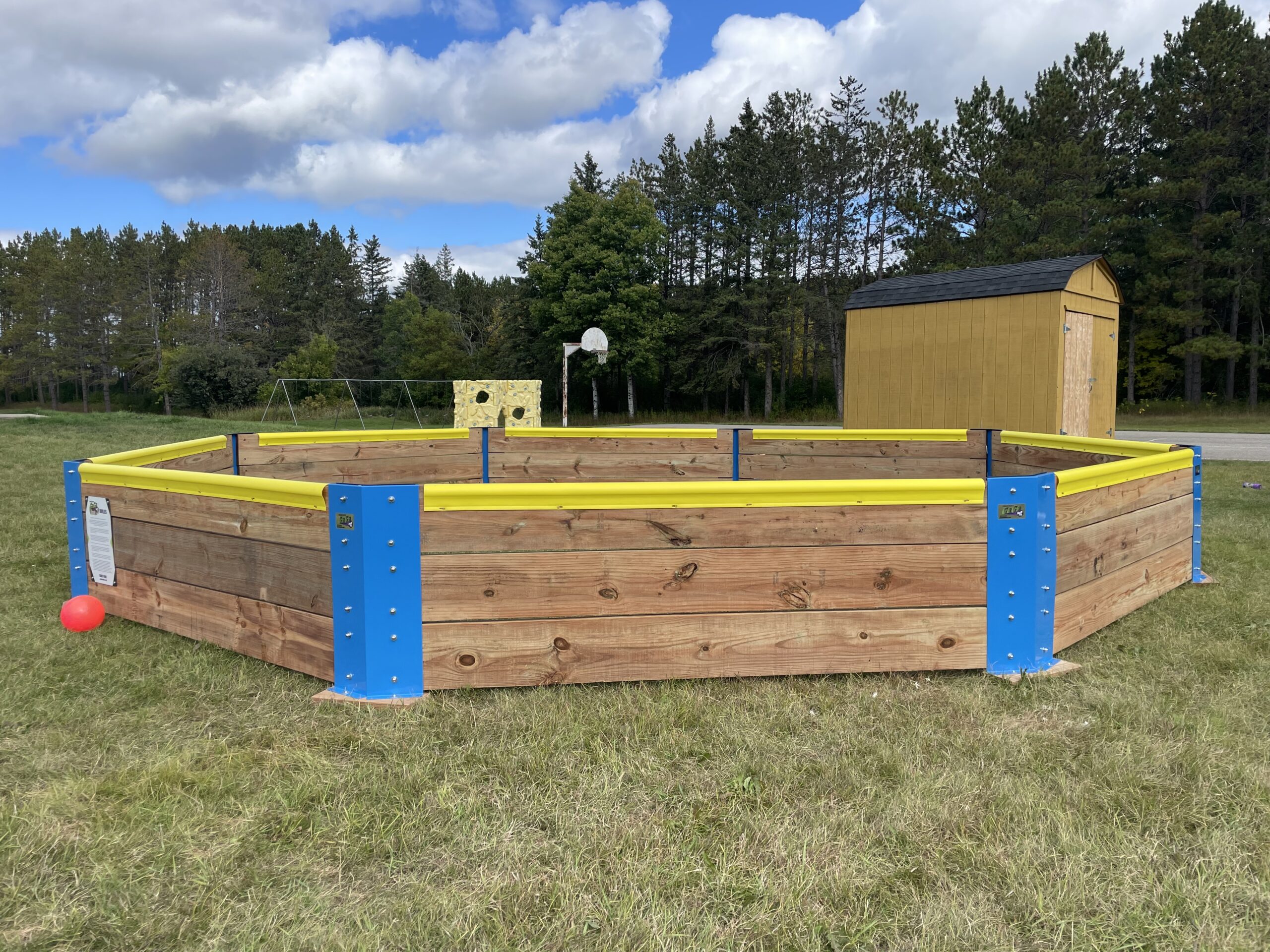 What is a Gaga Ball Pit?  Gaga Ball is a popular new game designed to keep children physically active. The Deer River Area Community Fund provided a $1500 grant to the King Elementary School in Deer River to purchase a Gaga Ball Pit and equipment for the game.
According to www.gagaballpit.com, "One of the main advantages of GaGa Ball is that all children, regardless of their athletic skill level, have the ability to participate in Gaga Ball and even win. Gaga Ball is a game that incorporates the skills necessary for sports success and athletic development but is conducted in a fun and easy way that everyone can enjoy."
Emily Benham's daughter, Tatum, a first grader who attends Deer River's King Elementary School plays Gaga Ball after school during Deer River's Boys and Girls Club.  Emily says, "Tatum comes home every day talking about the Gaga Ball pit and how much she loves it."
The Deer River Area Community Fund is a community-based fund that, through their Advisory Committee, provides discretionary grants to projects and initiatives in the Deer River area to improve the quality of life for the people in the communities served by the Deer River School District.
The Deer River Area Community Fund is managed through the Grand Rapids Area Community Foundation, which has been connecting donors' charitable intentions to community needs for almost 30 years to make our Greater Itasca Area – and the world – a better place to live.  For information on the Deer River Area Community Fund, please go to www.gracf.org and click on Area Funds and the Deer River Area Community Fund.  You can contact one of their Advisory Committee members listed, apply for a grant, or donate to the fund.