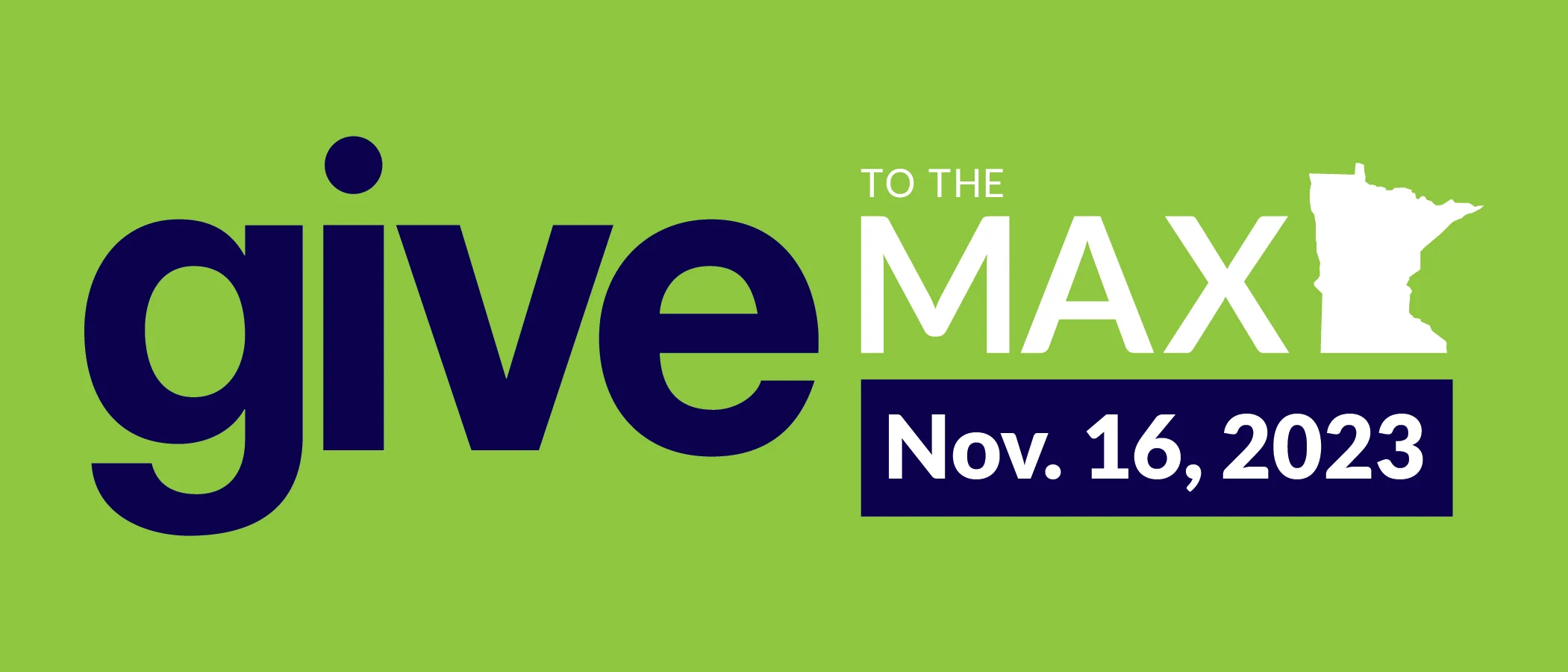 The Grand Rapids Area Community Foundation is proud to participate in the 15th annual Give to the Max Day on Thursday, Nov. 16.  Give to the Max Day was created in 2009 to launch GiveMN, a collaborative venture led by Minnesota Community Foundation and many other organizations committed to helping make our state a better place.  The initial spark touched off an outpouring of generosity – $14 million in 24 hours.  Celebrating its 15th anniversary in 2023, Give to the Max Day has become Minnesota's annual giving holiday, raising $290 million in its first 14 years.  Every year, thousands of organizations and individuals generate donations and excitement for Minnesota causes that are working to improve the quality of life for all Minnesotans.
Locally, in 2022, the Grand Rapids Area Community Foundation awarded $1.37 million in 863 grants and $262,000 in 164 scholarships.    The Foundation is also home to 53 local nonprofits who provide direct services to individuals and families, as well as nonprofits that support arts and humanities, community, education, environment, peace and safety, sports, recreation and animals, workforce support and development and area youth.  "There are many fantastic local nonprofits to consider for donations. For the Foundation, one fund to consider is the Grand Rapids Area Community Foundation 'Foundation Fund.'  The Foundation Fund is an endowment fund that serves as a resource for future operating costs of the Foundation.  An endowment for operations is an essential component of our ability to be self-sustaining. Donors can consider a gift to the Foundation Fund on Give to the Max Day to ensure the continued success and uninterrupted service this organization offers. Thank you to everyone who supports the Community Foundation," says Mindy Nuhring, GRACF Executive Director.
To participate in Give to the Max, donors may visit GiveMN.org and search for the causes they care about most by name, keyword, ZIP code, and more. Donors can also donate directly through the GRACF website www.gracf.org/donate or send or drop off donations to our office at 350 NW 1st Avenue, Suite E, Grand Rapids, MN 55744.