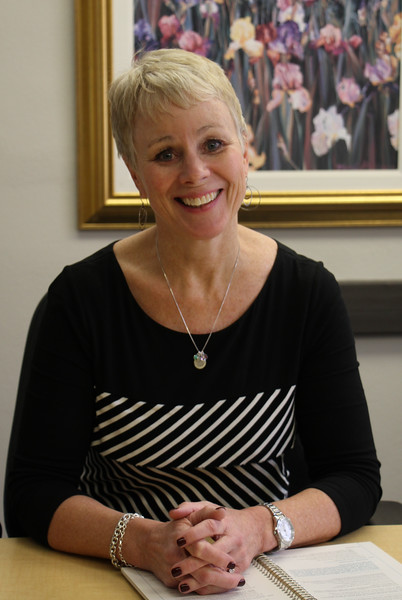 The Grand Rapids Area Community Foundation Board of Directors is pleased to announce that Susan Lynch has been selected to serve as the Foundation's Executive Director.
Board Chair Rhett Johnson stated, "We are thrilled that Susan Lynch will be leading the Foundation. She has extensive experience in working with community organizations and helping people achieve their philanthropic goals. Her stellar work as the Director of the Itasca Community College (ICC) Foundation, particularly in the areas of donor development and scholarship opportunities, will prove invaluable in guiding the work of the Community Foundation."
Local citizens created the Grand Rapids Area Community Foundation in 1994 as a way for everyone to join together, support worthy programs and projects in our area, and benefit all who live here. The Community Foundation serves the Greater Itasca Area.
Susan Lynch has lived and worked in the Grand Rapids Area all of her adult life. "I've long been an advocate of the Foundation's constructive work in the community," Lynch stated, "and I believe that my real-world understanding, gained in a variety of careers, will be beneficial as the Foundation continues to join charitable intentions with community needs."
Lynch most recently served as the Director of the ICC Foundation where she enjoyed working with student scholarships and spearheading a $4.9 million capital campaign to construct the McMahon Student Center on the ICC campus. "Philanthropy and volunteerism are the life blood of our region and I'm proud to be a part of fostering the vitality of our area," Lynch said. "The staff at the Community Foundation have done an excellent job in laying the groundwork for increased community impact, which is going to make this important work that much more rewarding."
Lynch holds an Associate of Arts degree from ICC, and a Bachelor of Arts in Organizational Behavior from the College of St. Scholastica. To learn how you can make a financial contribution to improve the quality of life in our area, contact the Grand Rapids Area Community Foundation at (218) 999-9100.