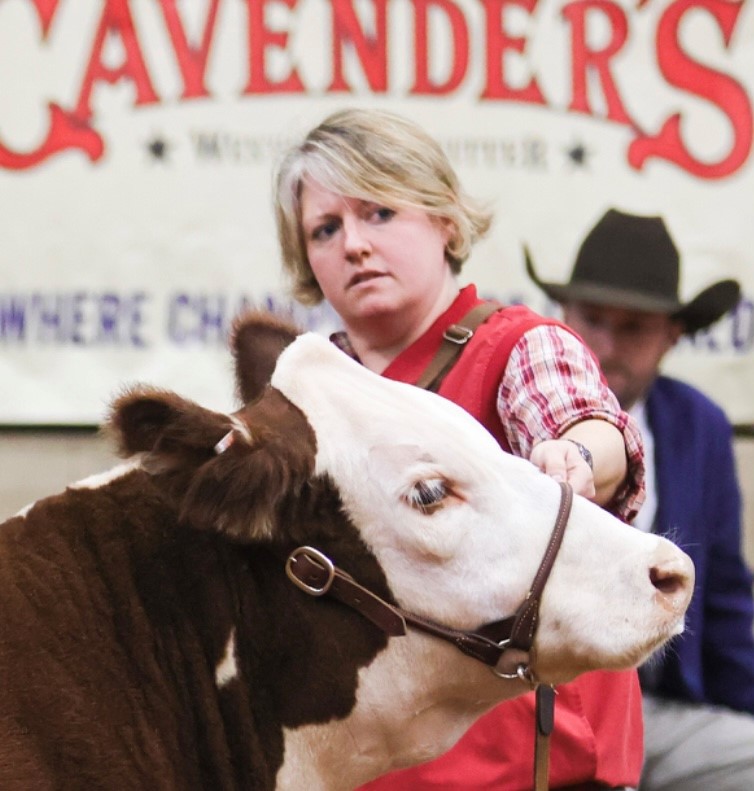 The Grand Rapids Area Community Foundation (GRACF) is excited to announce the addition of four new members to their Board of Directors: Jamie Brown, Elena Cowan, Peter McDermott and Roy Smith (ad hoc board member). "The Foundation is looking forward to working with these new board members. They bring extensive leadership expertise, as well as their own unique experiences, to the Foundation's work.  Please give them a warm welcome if you see them in the community!" states Mindy Nuhring, GRACF Executive Director.  Here is some background on each of the new board members.
Jamie Brown works for Cargill, Inc. as a Quality Improvement Manager. In this role, she uses continuous improvement tools to help Cargill's North American protein manufacturing facilities streamline processes, reduce waste, and efficiently process and package protein products which are safe and affordable for the consumer. Jamie holds an Associate of Science in Engineering from ICC and a Bachelor of Science in Biology from the University of Minnesota. Jamie grew up in Grand Rapids, and is excited to return to the area, supporting Extension 4-H youth activities, now the GRACF, and will continue to seek opportunities to be a part of the enrichment of the Grand Rapids area. For the past decade-plus, Jamie has resided in the greater metro area outside of Minneapolis-St. Paul, serving as a board member for the CentraCare Regional Development Group-Monticello, as well as participating in or leading team efforts in Relay for Life, Rivers of Hope-Sherburne/Wright, United Way, and other events in the community.
Elena Cowan is Senior Director of Strategy and Operations for Global Supply Chain and Logistics at Target Corporation. She has spent 20+ years in the retail supply chain industry launching new distribution centers, building technology, managing operations, and growing new leaders. Elena is born and raised in Eau Claire, WI. She has lived in Minnesota for 15 years and spent time living in several states. Elena has lived in the Grand Rapids area since 2018. Elena earned her Bachelors of Business Administration from the University of Wisconsin – Eau Claire and her MBA from the University of Wisconsin Consortium. Elena has been a volunteer for Second Harvest Food Bank, several non-profits in the Twin Cities, Tall Timber Days, and a member of the South Washington County Kids Club parent group.
Peter McDermott is the retired President & CEO of Minnesota Diversified Industries, Inc. (MDI). Previously he served as President of Itasca Economic Development Corporation. He has served on a wide variety of non-profit boards including chairing the United Way of 1000 Lakes and the Grand Itasca Clinic and Hospital boards. He currently also is a trustee of the Northland Foundation and Community Presbyterian Church.  His for-profit experience includes six years in public accounting in St. Paul and twenty years in senior management positions. He was chief financial officer of both UPM Blandin Paper and Cirrus in Duluth. He has a BS in finance and accounting from Babson College, is a Bush Leadership Fellow and graduate of a variety of Blandin Foundation Leadership programs. Peter and his wife Charlotte (real estate agent/broker) have lived in Grand Rapids for 40 years except for three years in Auckland, New Zealand, where he worked with Blandin Paper's then parent company, Fletcher Challenge.
Roy  Smith (Ad Hoc Board Member) has served in a joint position as the Director of Talent Development at the Department of Iron Range Resources and Rehabilitation (IRRRB), a state economic development agency and Minnesota North College (MnNorth). Together these organizations have focused their attention and resources on "education-based economic development" to ensure the Iron Range continues to produce a highly skilled, technologically advanced talent base by partnering with businesses and industry to create training programs at regional high schools and the campuses of MnNorth College that meet the demands of the regional economy.
Roy also serves as the Director of the Applied Learning Institute, an organization charged with renewing technical education in northeastern Minnesota and is the current chair of the Education and Training Committee of the Iron Mining Association. He is a member of the Board of Trustees at the Northland Foundation. Roy serves on the northeast Minnesota Workforce Investment Board and is currently serving his fourth term as an appointee of the Governor to the statewide Governor's Workforce Development Board. Prior to his role at IRRR/MnNorth, he was a school administrator and educator for 15+ years. He has a bachelor's degree in Elementary Education from Bemidji State University, a Master's degree in Curriculum and Instruction from St. Cloud State University and an Educational Specialist degree in Educational Leadership from the Fischler Center of Graduate Studies at Nova Southeastern University.
The Grand Rapids Area Community Foundation was established in 1994 by business and community leaders to help local citizens contribute to the community to improve the quality of life in this area. The Foundation has been connecting donors' charitable intentions to community needs for over 25 years to make our Greater Itasca Area a better place to work and live. Please visit us at www.gracf.org.