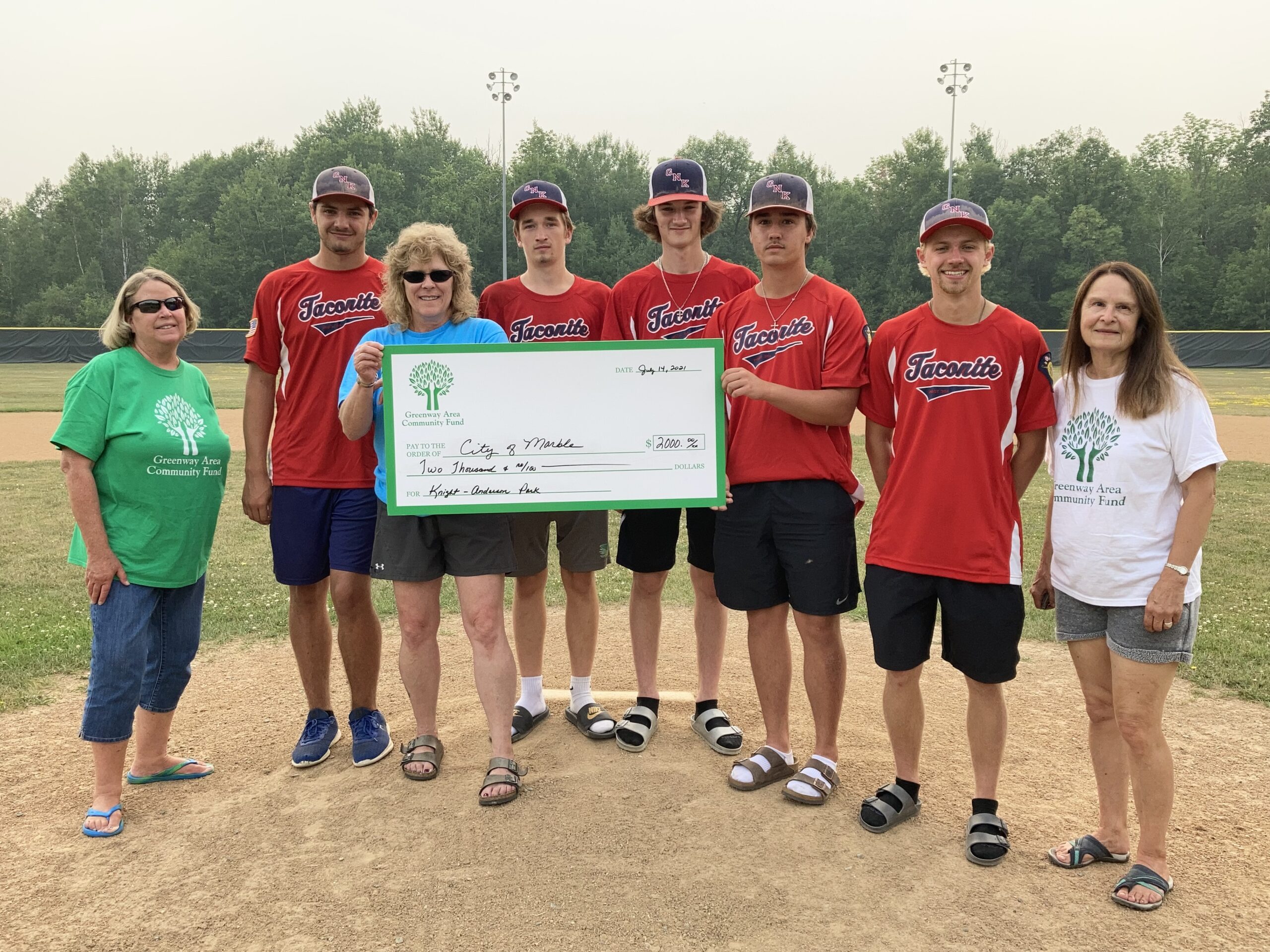 The Greenway Area Community Fund (GACF) Advisory Committee recently awarded a $2,000 grant to the City of Marble to be used for bleacher repairs at the Knight-Anderson Baseball Field.
According to Daidre Breen, Marble representative on the Advisory Committee, "There are significant safety issues with the current bleachers and they are in dire need of some improvements.  The fields are used by many different groups during the spring and summer baseball seasons, and the project will be completed in phases to try to work around those groups that are already scheduled to use the field."
Casey Venema, Lawrence Township representative and chair of the Advisory Committee, commented, "So many area teams have played ball on these fields – such as the Mallards, Legion teams, high school teams, and youth summer leagues.  The history of this field is legendary.  The Advisory Committee is happy to help Marble make the necessary upgrades to the field so those up-and-coming athletes have the chance to also make some great memories on this field and continue the history of this great ball park."
For more information about the Greenway Area Community Fund or to make a donation, contact Venema at 218-259-2749 or mail a check (payable to GACF) to:  Greenway Area Community Fund, PO Box 966, Coleraine, MN 55722.  Online donations can be made at https://www.greenwayareacommunityfund.com/give-today.
PHOTO:  Pictured are members of the Greenway Area Community Fund Advisory Committee and members of the Taconite Legion ball team, left to right, Cricket Guyer, Coleraine representative; Mathias MacKnight; Daidre Breen, Marble representative; Ezra Carlson; Westin Smith; Ethan Endreson; Darric Davidson; and Lynda Tarbuck, Calumet representative.