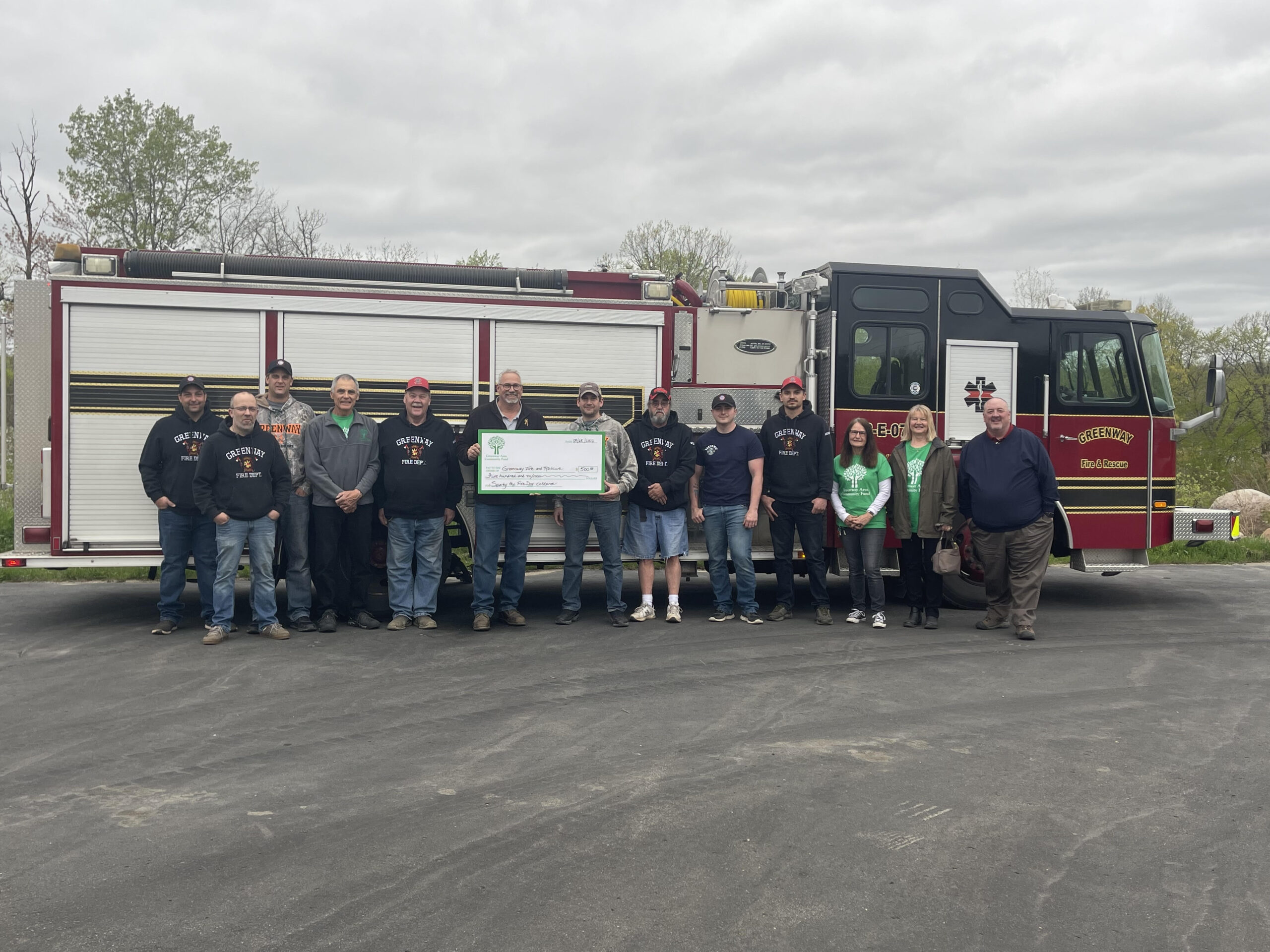 The Greenway Area Community Fund recently awarded a $500 grant to the Greenway Fire and Rescue organization. These funds were used to purchase a Sparky the Fire Dog costume. The mission of this volunteer fire department is to not only provide EMS and fire protection for its service area but also to conduct fire education and training sessions.
Chief Ladd Finke stated, "We will make the costume available to neighboring fire departments in the Greenway area. When children see Sparky, we believe they will feel more comfortable and hopefully ask more questions during the educational sessions that we conduct with them."
Casey Venema added, "This grant application was a great fit for our organization, and our board was pleased to learn that the costume will also be shared with other fire departments. We're happy to support this wonderful idea."
If you'd like more information about the Greenway Area Community Fund or would like to make a donation, contact Casey Venema, Board Chair, at 218-259-2749 or mail a check (payable to GACF) to: Greenway Area Community Fund, PO Box 966, Coleraine, MN 55722. Online donations can be made at https://www.greenwayareacommunityfund.com/give-today.