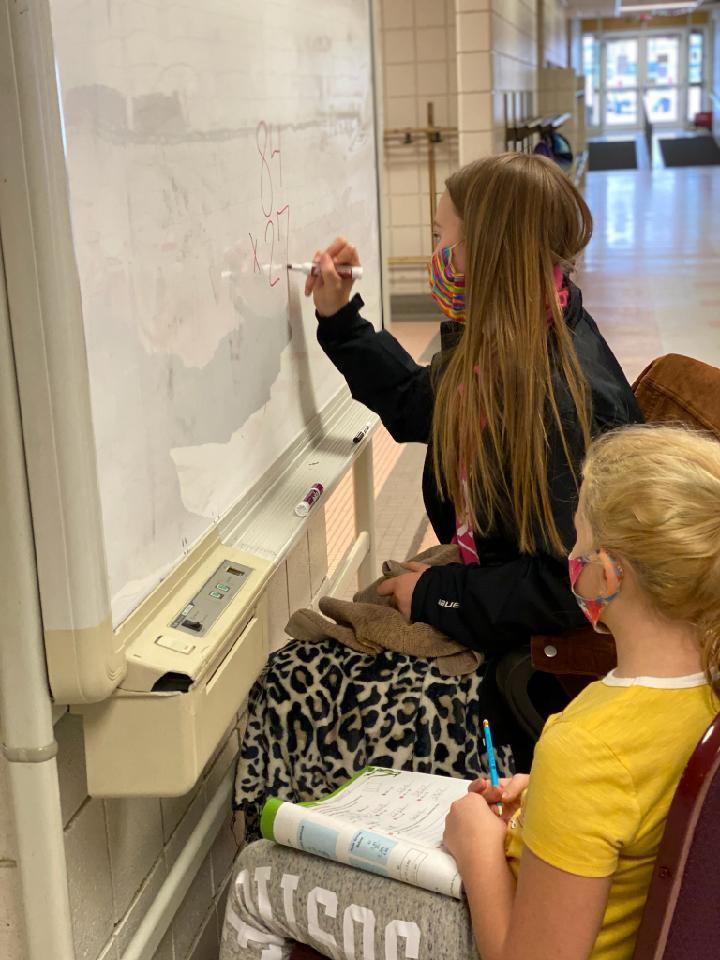 During the 2021 Annual Grant Cycle, the Greater Itasca Area Community Fund (GIACF) provided grants to the Boys & Girls Clubs of Grant Rapids and Greenway, ElderCircle and KAXE. The Greater Itasca Area Community Fund serves the Itasca County areas of Bigfork, Blackduck, Cohasset, Grand Rapids, Northome, Remer, Warba and all other townships and cities within District 318.
This year, GIACF provided $5,000 to ElderCircle's Home Visitor program, which helps Itasca County seniors ages 60+ stay engaged and in their own home. Home Visitor Coordinator, Kasey McCarroll, has connected with over 420 older adults or their caregivers this year. She helps them with paperwork such as Power of Attorney, Health Care Directives, or county assistance paperwork; sets up virtual or regular doctor appointments; picks up groceries; and arranges rides to appointments. These services are at no cost to the senior.
Kasey says, "ElderCircle Home Visitor Program is unique, assisting people 60 years and older with a wide variety of issues that support them in maintaining their safety and independence. For example, I assisted a 93-year-old, who lives in her own home alone to get help with cleaning, laundry and running errands. I helped an 86-year-old complete paperwork and find alternate living options for her significant other who has dementia. I helped a 67-year-old on a fixed, low-income needed a new washing machine as hers was broke, by writing a small grant to assist her with the purchase. No two client situations are the same."
The second grant awarded was $2,000 in funding for the POWER HOUR, a Boys & Girls Clubs of Grand Rapids and Greenway program. For four years, the Boys & Girls Clubs of Grand Rapids and Greenway has provided supportive services for over 1700 youth ages 5-18. The Clubs' academic enrichment program, which includes POWER HOUR, is the backbone of the Clubs' out-of-school programming. POWER HOUR provides experiential learning activities that encourage members to experience, reflect, conceptualize, and experiment, help support school-day academics and bring youth together with homework help, tutoring and social-emotional growth. The grant will help the Club have an even greater impact on youth in our community.
Another grant was awarded to KAXE for a new program called LGBTQ – Voices on Air. This program will allow KAXE to provide diverse programming geared toward the LGBTQ communities. The show will specialize in the latest LGBTQ news, music, and educational components to positively educate listeners.
The Greater Itasca Area Community Fund invests in area programs and projects that significantly benefit the community for the resources invested; are creative, innovative and address community need; eliminate duplication of services and encourage cooperation; increase volunteer involvement and commitment to community needs; and leverage other resources.
If you are interested in donating to the Greater Itasca Area Community Fund, you can stop by or send funds to the Grand Rapids Area Community Foundation, 350 NW 1st Avenue, Suite E, Grand Rapids, MN, 55744, or donate online at www.gracf.org, click on Donate and select the Greater Itasca Area Community Fund.