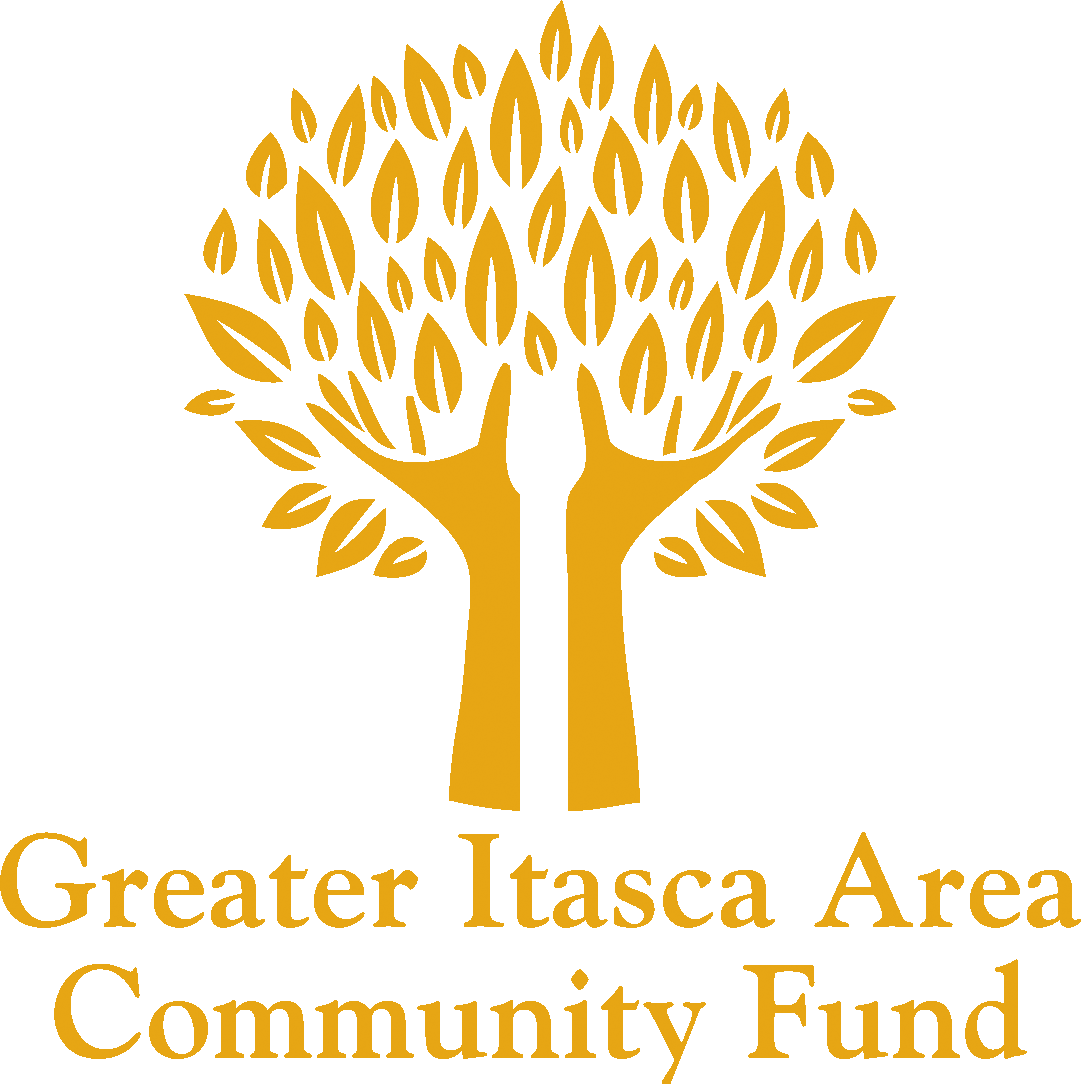 The Greater Itasca Community Fund (GIACF) ensures that we build on the quality of life we enjoy in Northern Minnesota so our communities will continue to see progress and offer opportunities for younger people to work and raise families, and for older persons to retire here.  The fund serves the Itasca County areas of Bigfork, Blackduck, Cohasset, Grand Rapids, Northome, Remer, Warba and all other townships and cities within District 318.
"Our fund has strong leadership and sound financial management that gives our donors confidence that the future of our communities will be well-served for decades to come," says Advisory Board chair, Mary Ives.  GIACF is a strong unrestricted endowment that ensures financial support for the community long-term, while also awarding annual grants to support community needs.
Since its formation in 2016, the Greater Itasca Area Community Fund has awarded 45 grants totaling over $71,500 to local nonprofit organizations that help individuals and families.  Advisory Board members include Karen Karls, Gwynne Bobich, B J Hansen, Kelly Hain, Wendy Roy, Marsha Miller, Bob Holycross, and Mary Ives.
Give during the GIACF Annual Appeal
Donors helped grow the GIACF fund significantly during a major three-year campaign raising over $200,000 that was matched dollar for dollar through a generous challenge grant from the Blandin Foundation ending in 2019.  "We were so grateful for the many generous donors that helped us meet our matching goal," says Ives. "We are now launching our annual appeal which provides donors a great opportunity for end of year giving."  Giving to GIACF provides a way for local – and not-so-local – people to give back to the communities they love, whether in a current gift or through estate planning.
Donations to the Greater Itasca Area Community Fund can be made in person, or sent to the Grand Rapids Area Community Foundation, 350 NW 1st Avenue, Suite E, Grand Rapids, MN 555744 or online at www.gracf.org.
There are a total of five Community Funds in our area that were created through a Blandin Foundation challenge grant and provide a way for citizens and businesses to give to their local communities. These Community Funds are in the areas surrounding Deer River, Greenway, Hill City, Nashwauk, and the Greater Itasca Area. In addition, the McGregor Lakes Area Community Foundation also partners with the Grand Rapids Area Community Foundation to serve McGregor and surrounding areas.  Each fund has an advisory committee of local volunteers that oversee grants for programs and activities throughout the community from the invested earnings.